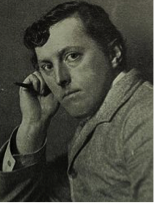 Stephen Phillips was an English poet, playwright and occasional actor who enjoyed widespread popularity for his work. He achieved a great deal of success during his lifetime, and yet he died at the age of 50 in poverty.
He was born on the 28th July 1864 in Summertown, near Oxford. His father was the precentor at Peterborough Cathedral. The family moved there and Stephen went to school at Peterborough Grammar School. He was a bright boy and he had the opportunity to take a minor scholarship to study the classics at Queens College, Cambridge. He turned this down and, instead, went to London and entered a "crammer" school with a view to passing the entrance exams for the Civil Service.
It soon became clear though that this was not the life for him and, in 1885, he went to Wolverhampton to join a drama company run by his cousin F R Benson. He managed to secure a number of small parts over the next six years. Besides having acting ambitions, he was also writing regularly. A collection of poems was published in 1890 called Primavera, but the contents were not all his own. Another cousin, the famous war poet Laurence Binyon, supplied verses, along with other poets.
At the age of 30 he published a blank verse poem called Eremus and this was the start of a period of poetry writing that brought him to the attention of literary critics. Christ in Hades was published in 1896. He was described as "a new poet of exceptional gifts" when a collection of poetry all of his own creation came out the following year, simply called Poems. This was a prize-winning book and Phillips was awarded the princely sum of £100 for the best new book of the year.
He was in demand from then on and he was commissioned to write a literary play by the actor-manager Sir George Alexander. Using Dante's Inferno as the inspiration, Phillips wrote Paolo and Francesca in 1900 and it appeared on the London stage in 1902. A number of other titles were written over the following years, including Ulysses in 1902 and The Sin of David in 1904. The latter was based on the ancient story of David and Bathsheba but the author cleverly set the action in England at the time of Oliver Cromwell.
Phillips said that his intention, when turning verse into a play, was not to emulate Shakespeare and his fellow Elizabethan writers. Instead he wanted to revive interest in the old Greek style of dramatic productions. His work certainly caught the eye of London society and, when Ulysses was staged in 1902 at Her Majesty's Theatre, the audience was made up of members of the royal family and the nobility, politicians and high-ranking society figures.
It would certainly be true that Phillips was best known for his plays but he was also a thoughtful, sometimes romantic poet. Here are the first four verses of one of his poems, called To a Lost Love: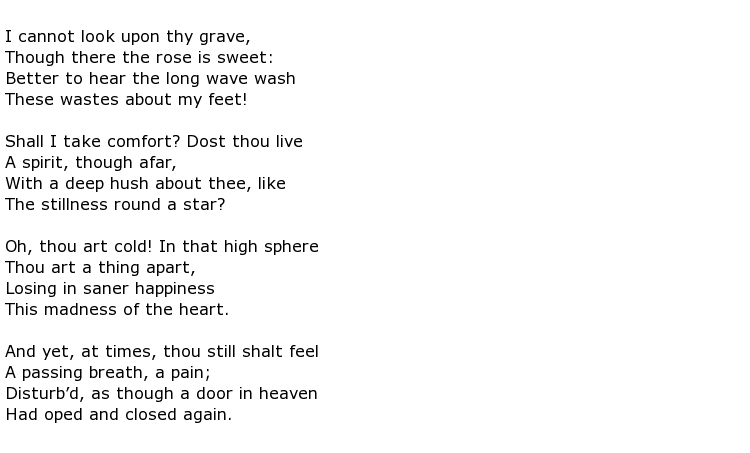 Despite the tremendous acclaim that he enjoyed in the early years of the 20th century, he was unable to emulate that success. From being one of the stars of literary society his fall was dramatic and he lived his final days in poverty.
Stephen Phillips died in Deal, Kent on the 9th December 1915, at the age of 50.