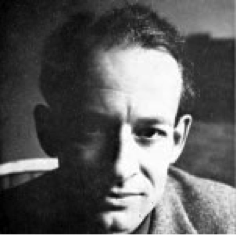 Thomas Blackburn was a 20th century English poet whose published work also included musical dramas, novels and studies of other modern poets. He had a troubled childhood and his state of mind did not seem to improve much as he went through his adult years which included three marriages. His second marriage, to artist Rosalie de Meric, produced a daughter (Julia Blackburn) who grew up to be a novelist and travel writer herself. Interestingly her autobiography – The Three of Us, published in 2008 – described a "bohemian and troubled upbringing". It seems, then, that the daughter inherited the trials and tribulations of her father. When describing Blackburn's poetry, critics have noted the prevalence of "haunted self-examination" and "spiritual imagery" throughout his work.
He was born Thomas Eliel Fenwick Blackburn on the 10th February 1916 in the north western town of Hensingham, which is in the county of Cumberland. Little is recorded about his early life but he was the son of a clergyman, who, it seems, instilled a tense and repressive atmosphere into his home. Thomas recalled this unhappy childhood later in life when he wrote an autobiographical novel in 1960 called A Clip of Steel which also described a mental breakdown while in his twenties and the successful psychoanalysis that he went through after that.
Perhaps his father had ambitions that Thomas would follow him into the ministry but this does not seem to have been an option fo as he tried different courses of study. He studied law for a short time at Selwyn College in Cambridge before opting out of that. He moved to London and completed a course in psychology at Birkbeck College. Still not settled he moved to the north eastern city of Durham and studied English at the university.
This seems to have been an area he wanted to pursue and, on graduation, he moved back to London and participated enthusiastically in the 1930s literary scene that was thriving in the district of Soho. While writing poetry in his spare time he filled teaching posts at several educational establishments in London including the College of St Mark and St John in Chelsea. It took him some time to have a collection of notable poetry published and this came in 1954 with The Holy Stone. At least five other volumes were published during his lifetime including A Breathing Space, in 1964, and Post Mortem in 1977 which was the year of his death. More material was found though and Bread for the Winter Birds was published three years later.
Critics have suggested that his early poetic efforts were reminiscent of William Butler Yeats while, later on, his work was of a more conventional nature and was much more relaxed. It is very likely that his troubled state of mind as a young man was responsible for this. The poem Hospital for Defectives is reproduced here and is, perhaps, an example of his early work: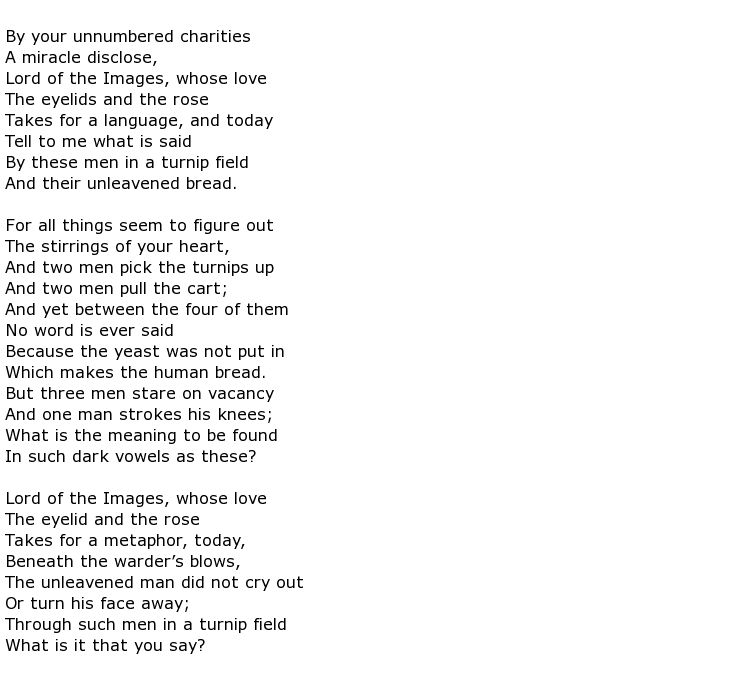 His verse was recognised with a Gregory Fellowship in Poetry from the University of Leeds which he held between the years 1956 and 1958. Other work included The Price of an Eye (1961) which was Blackburn's review of modern poets. In 1965 he collaborated with composer Peter Dickinson to write a musical drama called The Judas Tree.
Thomas Blackburn died on the 13th August 1977 when he suffered a cerebral haemorrhage while in Wales. He was 61 years old.