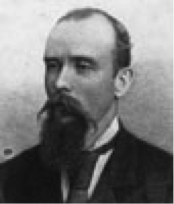 Thomas Bracken was an Irish born poet, journalist and politician who spent much of his life in New Zealand following his migration as a boy to Australia. He was passionate about the interests of the Maori people, the indigenous population of the islands, and is famous for writing God Defend New Zealand.
His words were set to music and then adopted as the New Zealand's national anthem. It is a fairly common phrase nowadays, used almost anywhere by those that love where they live, but he was thought to have been the first to write down the words "God's Own Country" when referring the country he loved.
He was born on the 21st December 1843 in a small Irish town named Clones. Mortality rates were quite high at that time and he had lost both parents by the time he was 12 years old. The orphaned Thomas luckily had an émigré uncle living in the Australian province of Victoria and so was shipped out there. He took up an apprenticeship with a pharmacist at first but soon opted for the outdoor life, working with sheep as a drover and shearer. It was the time of the gold rush and he also had a spell fossicking gold. These experiences prompted him to write down tales of the stockmen and gold diggers, mostly in verse form.
Some of this work was published when,he moved to Dunedin,NZ at when he was 25. One of his collections received favourable attention and Bracken was awarded the a prize for his poetry. He was able to secure a position as a journalist for the  Guardian in Otago and, in addition, he had work published in other publications. In 1875, inspired by his surroundings, he jointly established a new paper with his main aim being:

As editor of the Advertiser, Bracken boosted sales to an impressive 7,000 copies and worked tirelessly to get local writers to contribute their own work. He wrote a great deal of material himself, often of a humorous or satirical nature. He sometimes used pseudonyms such as Paddy Murphy or Didymus but the name Thomas Bracken was becoming well known throughout both New Zealand and Australia.
Bracken was a great champion of the Maori people and the poem has been interpreted by many as a being as much an anthem for them as the immigrant population. It is reproduced below and the message in his words is quite clear: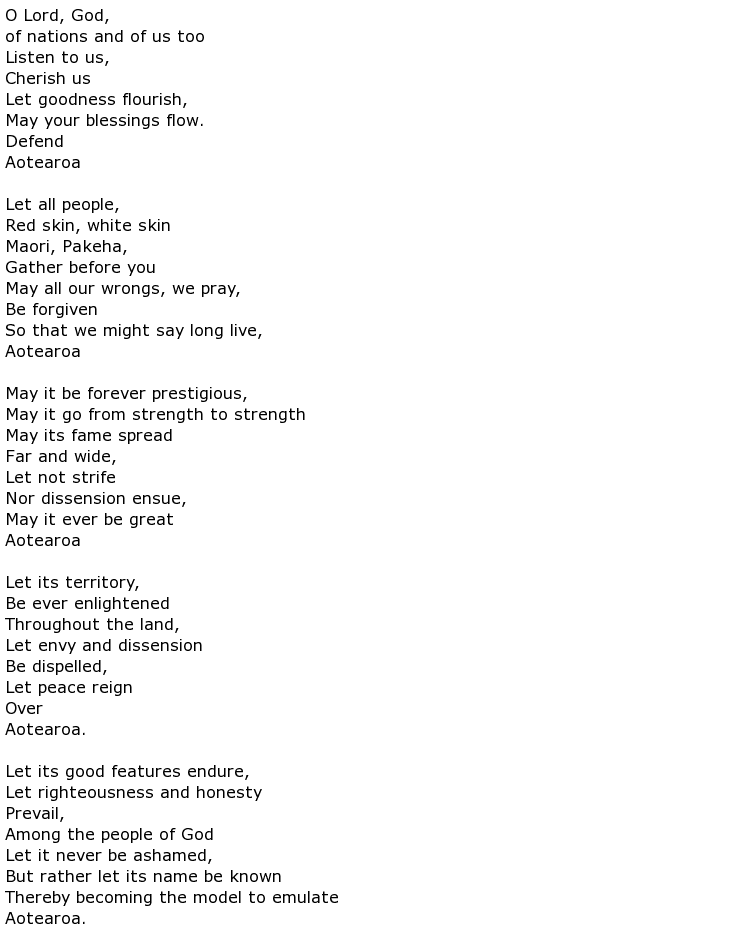 Bracken had a number of collections of poetry published. He took his passion for the rights of the Maoris into politics and was openly critical of the government's apparent breaches of the Treaty of Waitangi. He became a member of parliament for Dunedin Central in 1881 and, apart from a short break when he lost the seat, he served for six years and then retired from politics.
It seems that his tireless efforts on behalf of other people prevented him from making a good living for himself and he often found himself not only in poor physical health but also financially struggling. He had been living in Wellington for a short time but returned to his home in Dunedin as his health deteriorated further. After his death a lookout was named in his honour with sweeping views across the city.
Thomas Bracken died on the 16th February 1898 at the young age of 54.