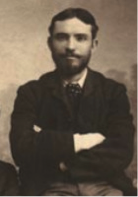 Victor James Daley was an Irish-born Australian poet and journalist whose assignments included such publications as the Sydney Punch and The Bulletin. His lyrical style was a stark contrast to the more popular "bush balladists" around at the end of the 19th century. He was considered to be part of the Irish Literary Revival, also known as the Celtic Twilight, which saw Irish artists and writers coming to the fore at that time and into the early 20th century.
He was born Victor James William Patrick Daley on the 5th September 1858 at the Navan which lies in County Armagh, Ireland. He was initially educated by a Catholic organisation called the Christian Brothers but, when his parents parted, he moved to Devonport in south west England to complete his schooling. He left school at seventeen to take up employment with the railway company based in Plymouth. Three years later he was on his way to South Australia, intending to follow up on connections already there, but he left the ship at Sydney instead. From here he moved on to Adelaide for a while and then, in 1880, to Melbourne. Having lost all of his money at a race track he managed to secure employment as a freelance journalist on the Queanbeyan Times, ironically writing about race horses. Later he headed back to Sydney.
His ambition was to earn a living purely as a writer which was, at the time, unusual. He was soon recognised by the established writer and Bulletin editor Jules François Archibald as



Daley wrote in a lyrical and often melancholic style and he had many of his pieces published in The Bulletin including one poem (A Golden Shanty) which was particularly well received.
When he returned to Melbourne sometime in the late 1880s he was writing and contributing to various publications using the pseudonym "Creeve Roe", an Irish name that translates as 'Red Branch'. He was a family man by now and his wife bore him six children. Finally, in 1898, he had a book of poems published which was called At Dawn and Dusk. This came out in Sydney and established Daley's name as a leading Australian poet. He formed a literary society called the "Dawn and Dusk Club", and he was known as the "symposiarch" of this bohemian style club. A number of artists and writers joined, including Frank Mahony, Henry Lawson and Randolph Bedford.
Here is an example of a typical Daley poem, a lyrical piece called To My Lady: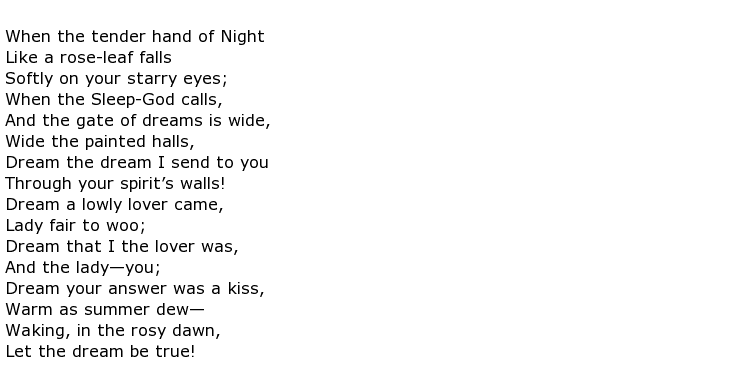 Another collection of his poetry, called simply Poems, was published in 1908, three years after his death from tuberculosis and a further collection (Wine and Roses) came out in 1911. All of this was a god-send to his family who had been left in financial difficulties. He had been suffering from 1902 and tried to improve his health by moving to New Caledonia. Sadly, he was unable to make a recovery from this, often fatal, illness.
Victor James Daley died at home in Waitara, Sydney on the 29th December 1905 at the age of 47.