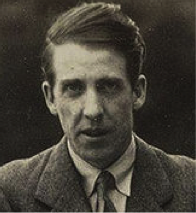 The Australian-born poet, playwright, novelist and music critic Walter James Redfern Turner lived in England from his early 20s and it was here that he made his name as a writer, remaining there for the rest of his life apart from a brief spell just before the outbreak of the First World War.
He was born on the 13th October 1884 in South Melbourne into a fairly ordinary family and he received a decent education which gave him ambitions to be a writer. He later wrote about his life as a boy in Melbourne in an autobiography called Blow for Balloons which was published in 1935. He left Australia for England in 1907 to pursue his goal and soon found himself within high-brow literary circles that included the likes of Vita Sackville-West, Virginia Woolf and Siegfried Sassoon. He was part of the "Bloomsbury set" in London and, in 1918, he married Delphine Marguerite Dubuis. They had no children. Sassoon was a close friend of both for a while, and actually lived with Turner and his wife at their house, but there was a falling out in 1925 which ended their friendship.
Before the First World War he had been living in Germany and Austria for a while but, obviously, was obliged to return to England in 1914. He served with the Royal Garrison Artillery between 1916-18 but this did not stop him from pursuing his literary career. The first of some sixteen volumes of poetry came out in 1916 and soon became popular. The title of this collection was The Hunter and other Poems and further titles included The Seven Days of the Sun (1925), Jack and Jill (1934) and Fossils of a Future Time? (1946).
He had been writing poetry since arriving in England and produced perhaps his best remembered poem in 1916, under the title Romance ("Chimborazo, Cotopaxi…."). His work came to the attention of W B Yeats who included pieces in his anthology, the Oxford Book of Modern Poetry. Surprisingly, other poets who many considered of a superior standing, were omitted from this collection. Turner often declared that he was an admirer of, and was influenced by, the likes of Walter de la Mare and other Georgian poets. His work had been earmarked for inclusion in an anthology of such writers but he withdrew his interest in 1922, preferring instead to concentrate on more modern verse. His collection The Seven Days of the Sun (1925) was the result.
Here is an example of his poetry. It's a lyrical, touching view of the pleasure to be gained from standing by the sea shore, imagining the songs and cries of the sea that might be heard when you hold a shell to your ear. It is called Ecstasy: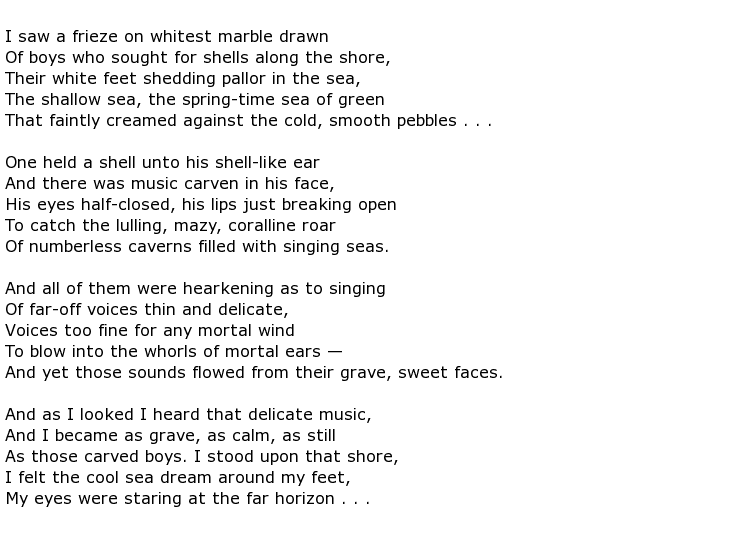 Some critics have argued that Turner was actually a better musical biographer than poet and his books on Berlioz, Mozart and Beethoven were very well received. This is all the more remarkable because he had no musical training, but perhaps this allowed him to give a more detached view of people of obvious musical genius. Maybe he was influenced and supported in his writing by the likes of pianist Artur Schnabel, a close friend and subject of some of his writing, and conductor Arturo Toscanini.
He held a number of journalistic posts throughout his lifetime, including music critic for the New Statesman between 1915-40 and drama critic for the London Mercury (1919-23), and then for the New Statesman (1928-29).
Walter James Redfern Turner died of a cerebral thrombosis on the 18th November 1946, at the age of 62.