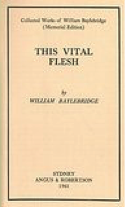 William Baylebridge was an Australian poet, short story writer and musician who was one of the leading writers of his age although he only adopted that name at the age of 42. It was generally thought that he had a political agenda in his writing and was fond of portraying himself as a populist nationalist. He published much of his work privately and was an occasional newspaper journalist in Brisbane.
He was born Charles William Blocksidge on the 12th December 1883 in East Brisbane, Queensland, the son of an estate agent and auctioneer. He went to school at Woolloongabba State School and then Brisbane Grammar School. He also received private tuition from a classical scholar by the name of David Owen. Perhaps it was Owen's influence that steered the young man towards a literary career but this was not the path that his father would have chosen for him.
Like many young men he had ambitions to travel and, in 1908, he was accompanied by a friend to London and, from there, they travelled throughout Europe. He was writing extensively and had a number of books of both prose and poetry published. The first two, Songs of the South and Australia to England and other Verses, were suppressed shortly after their publication but he had more success with further titles such as Southern Songs and Moreton Miles. Most of this early work was only distributed to public libraries although The New Life did get reviewed in the Sydney publication The Bulletin, in 1912. The reviewer said that it was



He described the author as



There is nothing recorded about any military service during the First World War but he claimed to be a "special correspondent", possibly working for the British Secret Service. He wrote vividly about life on the front line in a poem called An Anzac Muster, although this was not published until three years after the war ended. His reputation was slowly beginning to grow though and Selected Poems, published in 1919, came to prominence primarily through the efforts of a Melbourne literary group who promoted it.
He started using the pseudonym William Baylebridge sometime around 1925 although he never legally changed his name. During his lifetime his work was very well thought of but decades later critics had the general opinion that his prose was better than his poetry. He certainly exhibited evidence that he was heavily influenced by the writings of the German philosopher Friedrich Nietzsche and some of his work bordered on



similar to that which was later seen in Nazi Germany.
Here is an example of his poetry. It is a powerful but surreal piece called Flesh and Spirit: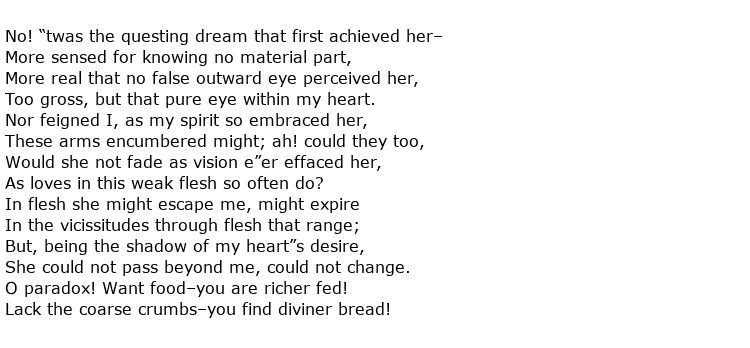 Unlike many writers, Baylebridge preferred not to associate with other writers. Not for him the membership of literary societies; he was, in many respects, a recluse and, of course, he never married. Perhaps this preference for solitude cost him his life. He had a fatal heart attack fighting a bush fire that was threatening to destroy his property.
William Baylebridge died on the 7th May 1942 at the age of 58.