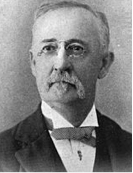 The slightly exotically named William Shakespeare Hays was an American poet and also a prolific song writer, credited with over 350 songs which sold in their millions. One of the most famous songs that he may, or may not, have written was the classic Dixie and Hays certainly laid strong claims to it (mostly unsubstantiated). The controversy over ownership of it rumbled on for decades, well into the 20th century.
He was born William Hays on the 19th July 1837 in Louisville, Kentucky and he would spend most of his life living there. There is nothing recorded about his early family life but it seems that he first came to notice as a poet while at school in Georgetown. His first attempts at poetry were published in the school newspaper around 1856 to 1857. His work was so well-regarded that he was given the nickname "Shakespeare" and this stuck in his head to such a degree that he decided to formally adopt it as his middle name.
Following school, Hays went back home to Louisville in 1857 where he took up employment in a music store run by D. P. Faulds. His environment inspired the writing of music and poetry and he eventually produced three collections of poems, albeit small collections. He will probably best be remembered though as a songwriter who was said to have sold some twenty million copies of his songs. This was, undoubtedly, a remarkable feat for a 19th century writer. His style varied, with some being light-hearted "minstrel" type tunes while others were much more sonorous pieces in the form of hymns.
In fact it was one those minstrels tunes that caused such controversy. Hays laid claim to Dixie, a song closely associated with the American Civil War, and mostly attributed to another famous songwriter called Dan Emmett. But he claimed to have penned the song in 1858 while working at Faulds and it was then performed a year later by Bryant's Minstrels. Incontrovertible proof has never been produced to confirm or deny his claim. A legal case was conducted during the year 1907 which failed to settle the matter and was carried on by his wife when he got too ill to bother with it.
Even after his death the claim of William Hays to a song, the full title being Way Down South in Dixie, would not go away but the matter had to remain unresolved. The final attempt to establish ownership was made in 1937 by his daughter but, again, there being no concrete evidence to support the claim, it foundered.
While ownership of songs such as Dixie are tenuous, there is no doubt that Hays wrote a number of poems on a Civil War theme. Examples are Robert E. Lee and McClellan Is The Man. The latter was set to music and turned into a popular song and it is reproduced below. The chorus appears after every verse: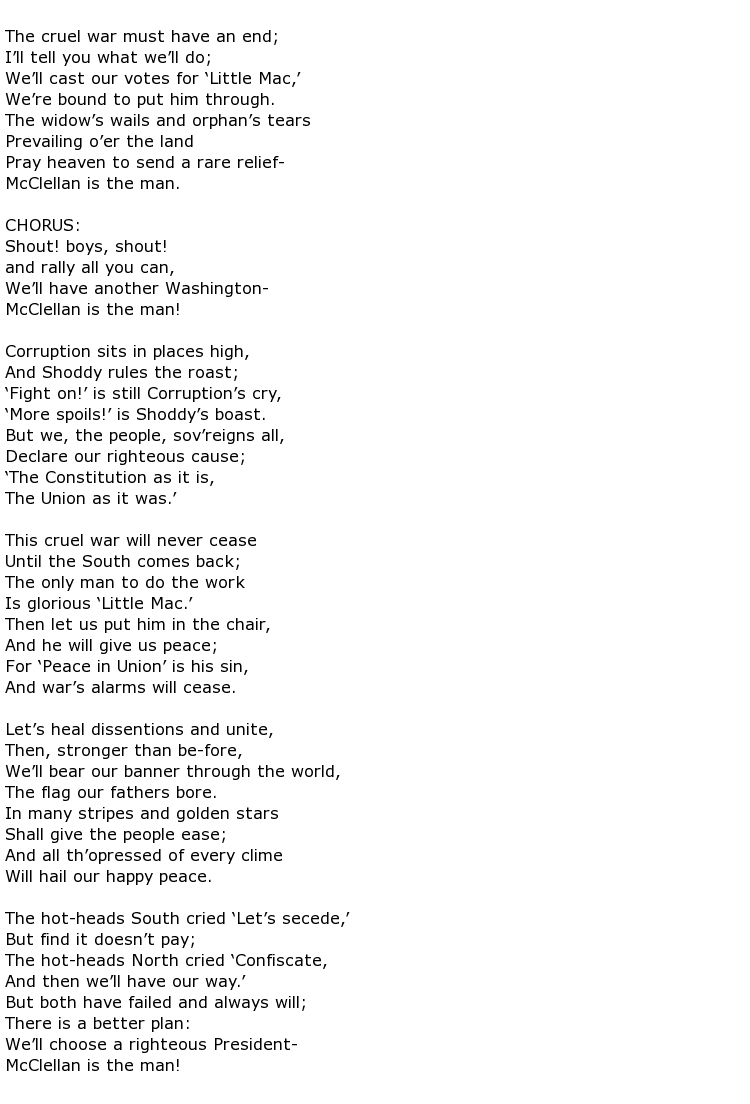 William Shakespeare Hays died on the 23rd July 1907 at the age of 70.