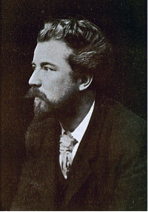 William Sharp was a Scottish poet, novelist and biographer of other literary figures such as Walter Scott and Charles Swinburne. He edited their poetry, along with the likes of Ossian, Eugene Lee-Hamilton and Matthew Arnold. While he wrote using his own name, much of his work was written using the pseudonym Fiona Macleod.
He was born on the 12th September 1855 in Paisley, Renfrewshire. He was educated at the Glasgow Academy and then went on to the University of Glasgow although he did not gain a degree there. His studies were halted in 1872 when he went down with typhoid. This would be the start of a period of poor health which affected his life significantly.
He was working in a law office in Glasgow just before he became ill again and it was decided that a sea voyage to Australia might help him. He did not remain there though, returning to England where he took up employment with a London bank. His literary career began here when he joined Dante Gabriel Rossetti's literary group which had a number of well-known writers within its membership including Philip Bourke Marston and Hall Caine.
Sharp married a cousin by the name of Elizabeth in 1884 and they settled down to a happy life initially which included much writing and foreign travel. However, he soon got involved romantically with an Edinburgh writer named Edith Wingate Rinder, a member of the Celtic Edinburgh literary circle.   He referred to her as "EWR" in a dedication included at the start of his novel Pharais, the first one written using the Fiona Macleod name, in 1894. It is believed that Sharp used her as his inspiration for all of his literary output from then on but there is no suggestion that it was a sexual relationship.
Sharp was part of the Celtic Revival of the 1890s and "Fiona's" writing was much praised by the likes of W B Yeats. However, once he found out who was really the author the two men shared a somewhat ambivalent relationship. Yeats had already made it clear that he did not like Sharp and it became more and more of a strain to keep up the dual identity deception. He even wrote letters to people as "Fiona" but asked his sister Mary Beatrice Sharp to actually pen the letters in her obviously female hand, prompted by her brother's dictation.
One other interesting aspect of Sharp's life was that he was a member of a group whose interests lay in paranormal activities, the occult and metaphysics. This group was known as The Hermetic Order of the Golden Dawn and were active during the latter part of the 19th century and the early part of the 20th. The influence of this organisation can be seen today in other rituals and practitioners of magic.
On a similar theme, here is an example of his poetry. It is a haunting, enigmatic poem called The Vision: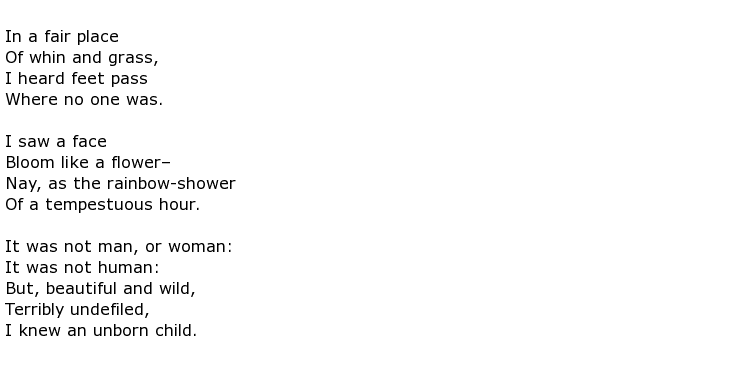 His literary output was considerable including collections of poetry such as



William Sharp died on the 12th December 1905 on the island of Sicily, at the age of 50. His body was buried in the graveyard at Ducea di Nelson, Bronte.