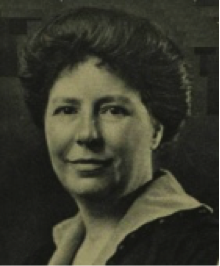 Winifred Coombe Tennant was an English-born poet, Liberal politician and spiritualist who, as time went by, became an adopted Welsh person through her life-long campaigning on behalf of the Welsh-Nationalist Eisteddfod movement. It has been long accepted that the people of Wales, Cornwall and Brittany share cultural traditions and those involved in the literary and artistic side of things usually have a "bardic name". In her case she was known as "Mam o'r Nedd".
She was born Winifred Margaret Pearce-Serocold on the 1st November 1874 into fairly comfortable circumstances at Rodborough Lodge which is in the Gloucestershire village of Rodborough. This is not too far from the Welsh border but her formative years were spent in Italy and France. At the age of 21 she was married to Charles Coombe Tennant, a man twenty two years her senior. They settled in Neath, which lies in the county of Glamorgan.
She was an avid writer and soon became embroiled in the suffragist movement which was gathering pace as the First World War broke out. She filled a number of official posts including chairman of the local War Pensions Commission and director of national service for Wales. For obvious reasons, women were becoming more prominent at this time and one remarkable achievement for her was that she was the first woman to serve as a magistrate in Glamorgan. She became heavily involved in politics and the Prime Minister, David Lloyd George, put her up to be a representative on the League of Nations. She was appointed and, again, was the first woman to hold such a position.
She tried for Parliament but failed to be elected as member of the Forest of Dean during the election of 1922. She did, however, campaign tirelessly for the Eisteddfod movement and became Mistress of the Robes to the literary community known as the Gorsedd of Bards from 1928. She saw it as her solemn duty to educate the people of Wales in all things of an artistic and literary nature, particularly those of their own traditions and culture. She also had a high regard for their spiritual well-being at the same time. She practiced as a psychic medium, using the name "Mrs Willett" with varying degrees of acceptance and credibility.
It is believed that her marriage was influential in her ability to meet many prominent writers and artists, thus inspiring her to write poetry herself. She often wrote in a flowery, spiritual tone, a good example being a poem called Kingsford-Smith. It is clear from work such as this that her faith was very strong. She used a lot of Roman Catholic symbolism to affirm her deep affection for Wales, her adopted homeland, with its traditions and proud history. The poem is reproduced here: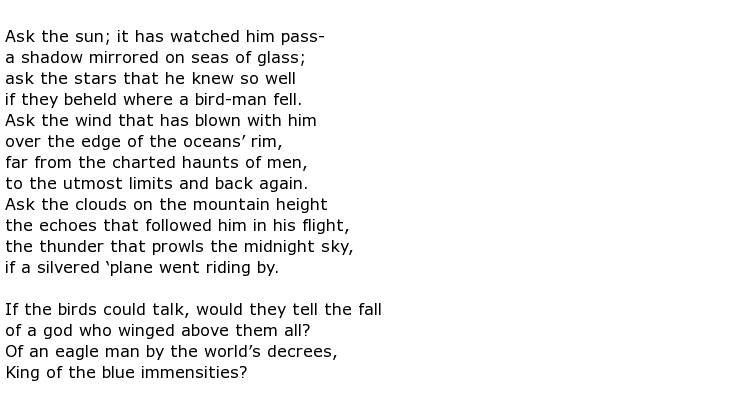 Winifred's literary output is relatively small and she will be best remembered as a campaigning suffragist, a radical politician and a pre-eminent spiritualist. She had a strong social conscience and worked tirelessly to improve the conditions for prisoners in Swansea gaol. She was widowed at a relatively young age and, in 1931, she decided to leave Wales and took up residence in Kensington, south west London. She remained there for the rest of her life.
Winifred Coombe Tennant died on the 31st August 1956 at the age of 81.