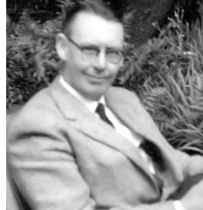 Kenneth Allott was an English poet and university lecturer who had family ties with both Wales and Ireland.  He was well known for his in-depth knowledge of the 19th century writer, schools inspector and social injustice champion Matthew Arnold.
He was born on the 29th August 1912 in the Welsh county of Glamorgan, the son of a local doctor.  While still a young boy his parents split up, and then his mother died, so Kenneth and his brother were entrusted to the care of Irish relatives in Newcastle, in the north east of England.  He went to school at St Cuthbert's Roman Catholic Grammar School.  He was keen to learn English and Latin even though these subjects were not available to Sixth Form students so he studied them alone.  He was clearly an academically able boy and subsequently gained a place at Armstrong College, Durham University.  He graduated from there in 1934 with a first class degree.
Within two years Allott was married to Surya Kumari Lall and he took up a literary reviewer post with the Morning Post newspaper, supplementing this with contributions to another publication called New Verse.  With the Second World War looming he had declared himself a conscientious objector and he and his family moved to Gateshead in 1942 where he worked as an extramural lecturer.  He was also engaged, on a voluntary basis, with a social survey group called Mass-Observation whose aim was to observe the everyday lives of ordinary people in Britain, recording their social behaviour, sporting interests and attitudes to religion and society in general.
Allott's literary output was not substantial. He produced only two collections of poems, the first in 1938 simply called Poems.   His second volume was The Ventriloquist's Doll, published in 1943.  Many critics considered him one of the most promising British poets of his time and a good example of his work was the story of what might have happened to a young team of cricketers who played together in 1905.  It is told by an imaginary photographer looking at the team picture of these eleven young boys.  The opening verses of



are reproduced here: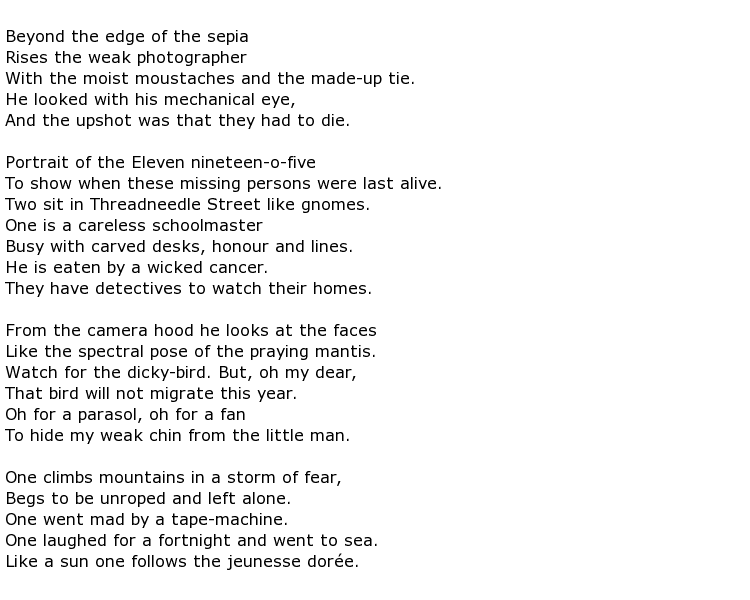 As well as his own writing he served for a time as general editor of the Pelican Book of English Prose, published in five volumes in 1956 and he also edited the Oxford History of English Literature.  He also wrote a biography of the explorer and inventor Jules Verne and also an adaptation of the famous novel  by E M Forster called A Room With a View which he turned into a play.  As mentioned above, he was something of an authority on Matthew Arnold and he published two books of Arnold's work including Five Uncollected Essays of Matthew Arnold in 1953.
In his later years Allott was a popular lecturer at Liverpool University, holding the title of Kenneth Muir Professor of English towards the end of his time there.  This appointment passed to his second wife after his death.
Kenneth Allott died some time during 1973 of lung cancer, at the age of 61.  His condition had been brought on by a heavy smoking habit which he erroneously believed would not kill him as he had suffered from tuberculosis earlier in life.