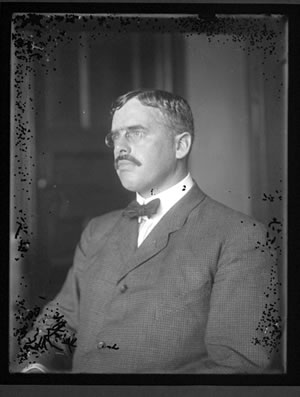 Born in 1877, Charles Hanson Towne enjoyed a long career as a poet, author, editor and general celebrity. That career began early, when 11 year old Towne created and published a magazine for himself and his friends, Unique Monthly, of which twelve issues still exist and are held in a special collection at the New York Public Library. From this early start, publishing and editing was to become a lifelong love. There's little written about his childhood, other than the fact that he moved with his family from Kentucky to New York when he was just three years old. He spent nearly all his life there, and is considered by many to be the quintessential New Yorker.
Towne attended City College in New York, leaving after only a year to take a position as editorial assistant at Cosmopolitan magazine. From there, he moved to take a position with a new publication, Smart Set, when it debuted in 1901. The new magazine was aimed at the upscale, sophisticated New Yorker, and it reflected the image of Charles Towne himself. By 1904, he was its editor, and remained there until 1907, when he took a position as editor of Delineator, another glossy, urbanite magazine. He went on to edit numerous other popular magazines throughout is career, including McClure's, Designer, and Harper's Bazaar.
In addition to editing, Towne was also a prolific writer who did not confine himself to any one genre. He authored books of verse, plays, song cycles, literary columns, essays, memoirs, travel essays, lyrics for musicals and operettas – even a book of etiquette. Towne was a well-known face about town, and highly regarded by many as the essence of the successful urbanite, the essential New Yorker. Many of his poems have been widely reprinted, and his columns from New York American were often quoted. He shared his experience with students as a teacher of poetry at Columbia University where his students included author J.D. Salinger. In 1940, Towne joined the company of the Broadway hit, Life with Father. His autobiography, published in 1945, was entitled So Far, So Good.
Towne died in 1949, leaving behind a legacy of simple, direct poems and an enormous body of work that is still appreciated today.