In our last news round-up of the week we bring you a poetry collection from a Belarussian poet, a commemorative stamp for an Irish poet and a vibrant Malawian poet who is celebrating 6 years of poetry in the public eye.
New Poetry Collection for Belarussian Professor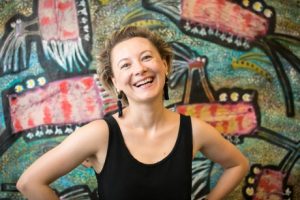 Valzhyna Mort, a Belarussian poet who currently lives in the USA has just released her new book of poetry in Belarus. "Rose Pandemic" is a collection of poetry on the themes of war and displacement, music and gardens and language and earth. The collection includes new poems as well as a number of works from the poet's American books; "Factory of Tears" and "Collected Body".
A recipient of the Lannan Foundation Fellowship Mort describes her latest collection of poetry as "trying to untie the nerves of silence", it is impossible to sum up the complicated history of her native country, a country where the borders and occupiers shifted a number of times, and a mass cultural devastation occurred during the time of Stalin. Before the second world War around 80% of the people involved in both literary writing and publishing in Belarus were either shot or sent to Siberia.
The majority of her poetry is written in Belarussian, and whilst much of it is translated into English, she notes that the translations are not exact because in some cases the meaning is lost in translation.
Commemorative €1 Stamp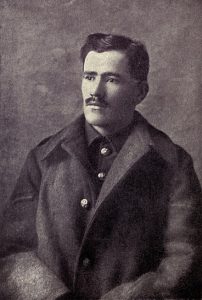 A few weeks ago, we wrote about Francis Ledwidge, the World War I poet, on the centenary of his death. During his time in the army Ledwidge wrote 2 volumes of poetry, the second was published just three months after his death at the third battle of Ypres.
To commemorate his life, Ireland's postal service, An Post, have issued a new €1 stamp. Known as The Poet of the Blackbirds, the stamp features a portrait of the poet, and incorporates a photo of a blackbird taken by nature photographer Lewis Bates.
In the years since his death, Ledwidge's poetry has inspired many others including Seamus Heaney, a fellow poet who wrote In Memoriam Francis Ledwidge.
Malawian Poet Celebrates 6 years in Poetry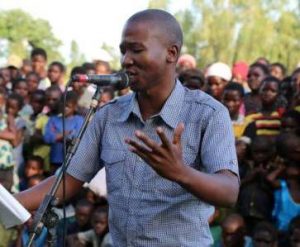 Six years ago, an amateur entered the significantly underrated poetry industry in Malawi and ended up rising to fame. The mesmerising performances of Robert Chiwamba; his unique poetic voice that captures his audience whether in a live stage performance, radio or even on television has earned him quite a following.
Speaking about his journey the poet said that whilst it started as an idea with humble beginnings his journey has led to him passing many challenges to reach his current position. By way of a celebration of his six years as a poet Chiwamba will be releasing two brand new poems, Malipiliro pa Malawi pano and Dziko lapansi ndi lokondera, that he hopes will continue to entertain his fellow Malawians.
He also plans to share his experiences with his fans on a number of social media platforms. He is proud of his journey that includes five poetry awards and a performance in front of the President of Malawi.