In today's news roundup we bring you a church window dedicated to a poet, news about this year's WCU Spring Literary Festival and Hedd Wyn's nephew wins an award for his work in preserving his uncle's legacy.
Church Window to be Dedicated to Canadian Poet
A re-glazed church window at St George' Church, Elmham will be dedicated to the Canadian poet and author Elizabeth Smart on 22nd April.
The dedication ceremony will be performed by the Bishop of Edmundsbury, the Rt Revd Martin Seeley. Smart, who died in 1986 is buried in the churchyard. She is best known for "By Grand Central Station I Sat Down and Wept" which was published I 1945. She was resident in the area of Suffolk from the 1960's until her death. The commemoration service will include the dedication of the window which will have a small plaque under it and two of Elizabeth Smarts poems will be read by her granddaughter.
WCU Spring Literary Festival to be Headlined by Pulitzer Prize Winner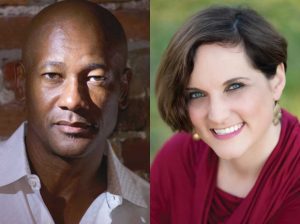 This year sees the 16th annual Spring Literary Festival at Western Carolina University, the event will run from 2nd April until 5th April and it is hoped that it will offer plenty of opportunities for members of the public to interact with poets and authors from all over the country.
For the last 15 years, the festival has played host to local and national writers alike, these include a number of established writers as well as plenty of emerging talent in the literary world.
The headliner of the festival will be Tony Kushner, who won a Pulitzer Prize for drama and the Tony Award for best play with "Angels in America". Other authors in attendance will include Glenn Taylor author of "A Hanging at Cinder Bottom" and Michael McFee who is a poet and essayist. Frank X Walker, who is a former poet laureate of Kentucky will also be at the festival. Walker is the poet behind "Affrilachia" a collection of poetry which has been in print for 18 years and is thought to be the most stolen book in the Kentucky prison system.
Special Award Won by War Poets Nephew
A special national award has been given to a custodian of Meirionnydd's history. For his tireless work in keeping the memory of his Uncle the First World War poet Hedd Wyn alive, Gerald Williams MBE has been awarded the first minister's special award.
For the previous four years, there have been many events taking place worldwide to commemorate the First World War's centenery and this has been especially true in Wales. Hedd Wyn, who is often referred to as Pvt Ellis Humphrey- Evans, lost his life at the Third Battle of Ypres, Passchendale, alongside many of his fellow countrymen. His death came just 6 weeks previous to 1917's National Eisteddfod, it was at this time that Yr Arwr (The Hero) his poem earned him the Black Chair.
The chair has been kept in the family's farmhouse, ever since, and the property has been carefully preserved by the poet's family, remaining as it did a hundred years ago. Gerald, in his position of custodian, has been responsible for keeping the doors open since 1954 so that visitors from across the globe might visit the farmhouse.