We at My Poetic Side begin this week with an explanation of the Google Doodle dedicated to a German Poet and the award given to the heritage site and home of a war poet.
Google Doodle for German Artist and Poet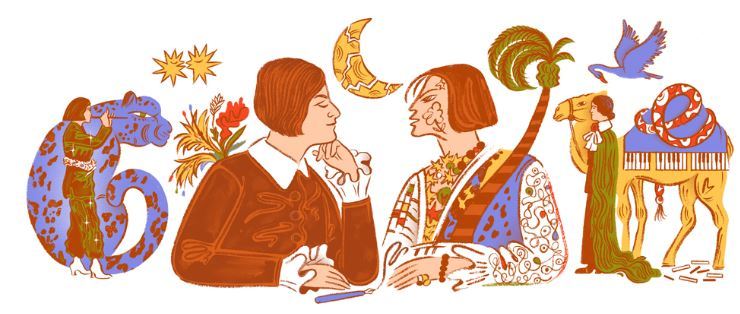 Fridays Google Doodle was dedicated to the imaginative and somewhat eccentric German artist and poet Else Lasker- Schüler.
A key figure in the bohemian circles of Berlin Lasker- Schüler was a German Jew who was assaulted at the age of 64 by a group of Nazi thugs. She is considered to have been one of the greatest German lyricists of all time.
Born Elisabeth Schüler in Elberfeld on 11th February 1869 she was raised as a member of a prominent Jewish family. She was homeschooled by her mother who encouraged her to explore her artistic side and experiment. It wasn't long until she began to find her voice as a poet.
She married Jonathan Lasker in 1894 and they moved to Berlin. It was here that she published her first poetry – her poems are inspired by the themes of sexual and romantic longings.
She was a well-known figure in the artistic circles of Berlin and was often found in cafes alongside some of the other top literary figures of the day. Her rather eccentric character was evident to all around her and she often dressed as one of the characters from her writing, a Persian girl and Egyptian boy or even Jusuf, Prince of Thebes who she has been depicted as in the doodle.
The 7th February marks an important day in the career of Lasker- Schüler, in 1937 Mein blaues Klavier (My Blue Piano) was published in a newspaper in Switzerland. This poem is also depicted in the doodle with images of piano keys.
She fled from Germany in 1933 after a group of Nazis beat her up in the street. She told nobody that she was leaving and as a result, she was declared missing until she eventually surfaced in Switzerland.
She lived the last few days of her life in Jerusalem, poor and in ill health. She was often to be found in the streets feeding the birds and cats and talking to them. She died in 1945 and was buried in Mt Olives.
Welsh War Poets Home Wins Award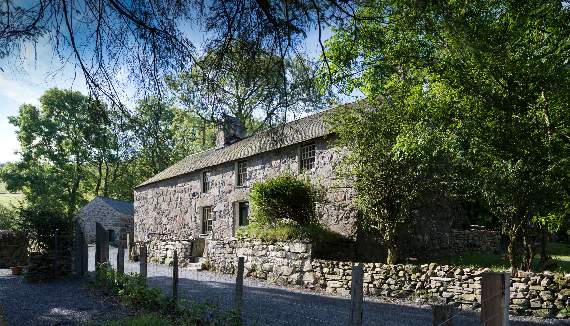 The memorial to Hedd Wyn, a national heritage site has won an award in recognition of its conservation.
Yr Ysgwrn which is in Trawsfynydd which is also a memorial to those Welsh people who died during the First World War has been awarded the Europa Nostra Award at a ceremony which took place in Paris.
Built in the early 19th century the Grade II listed building was the childhood home of the Welsh War poet Hedd Wyn. Wyn died in 1917 at the beginning of the Battle of Passchendaele.
The building was purchased in 2012 and the Snowdonia National Park Authority who have been restoring it ever since. There will be a visitor's centre as well as the far for visitors to look at and the Black Chair that the poet won during the Eisteddfod will also be on display.