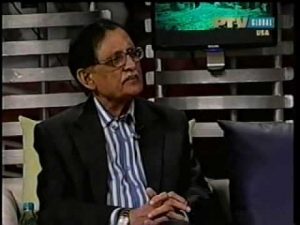 Once again here at My Poetic Side, we start the week with the sad news that another prominent poet has passed away.
Noted Urdu poet, critic and writer Hasan Akbar Kamal passed away at the age of 71, late on Friday in a private hospital, he had a number of medical conditions and had been struggling with ill health. In addition to his work as a poet and writer, Kamal was also a very well thought of Professor of English at the college in Dehli, where he worked from 1970 until his retirement in 2006.
Born on February 14th, 1946 in Agra India, Hasan Kamal's family migrated to Pakistan following the country's Independence. His early childhood was spent in Sukkur, however, the family moved from city to city a number of times whilst he was growing due to the nature of his father's job working for the railway. These early years allowed Hasan Kamal to immerse himself in the ever-changing surroundings of a number of larger cities as well as giving him a good understanding of the Pakistani culture from a number of different regions.
Kamal began writing poetry at an early age, and his love for poetry and verse grew from this point. He gained a Masters in English Literature from Sindh University, Hyderabad and when he graduated he began working as a lecturer at the Dehli college. It was around this time that he wrote and published his first book of poetry. Kamal published a total of three poetry books; Subkhan, Khushbu Jaisi Baat and Khizan Mera Mausam. It was the later of these poetry collections which earned him the coveted Adam Jee Literary Award in 1980. He also published a Critique and several children's novels.
In 1979 Kamal turned his hand to song writing, which earned him some criticism in the literary world. His response was that lyrics and poetry are really just different versions of the same thing; a way of expressing. His first song which was composed and sung by Alamgir is still hailed as one of the best romantic numbers of the era. He also penned the lyrics for many popular songs during the 1990's for a group called Vital Signs. We reproduce one of these sets of lyrics here: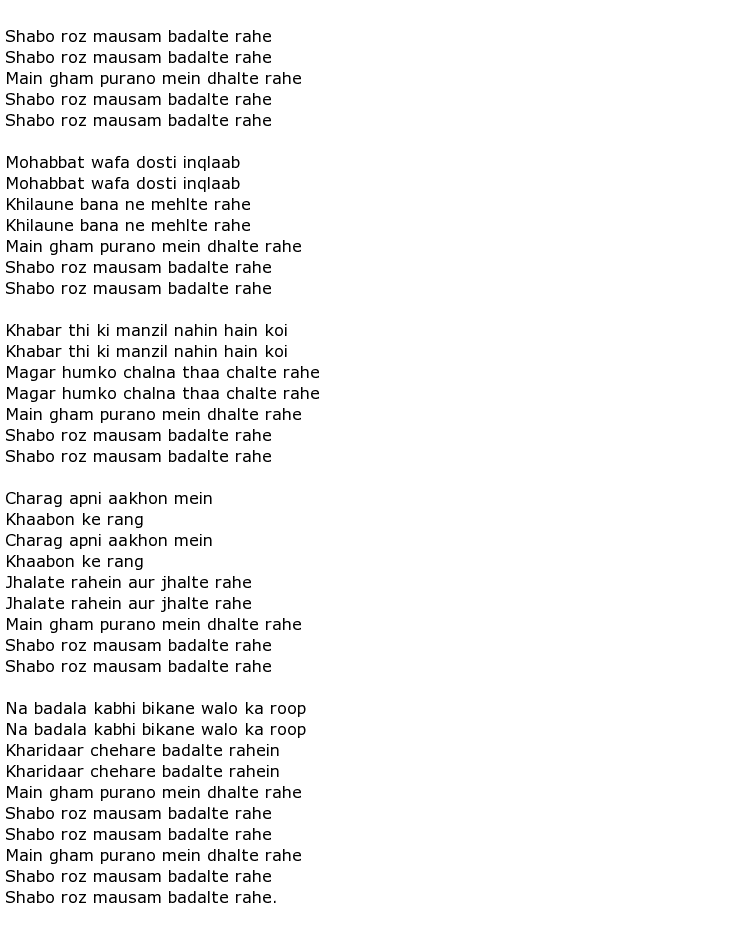 Although Kamal was fluent in English, having studied it for many years, he wrote all of his poetry in Urdu. He claimed that whilst the English language had taught him all about poetry, emotions, and the way in which language could be used by the poet Urdu was in his blood. It was the language he dreamed in, prayed in and so it was only natural that he would turn to his native tongue to express his own thoughts through his poetry. He was especially influenced by the works of the English romantic poets; Wordsworth and Keats who he had studied in great depth and admired greatly.
Hasan Kamal leaves behind a wife, and 3 grown up children; a daughter and two sons.