Today on our poetry new update we take a look at another event taking place for Walt Whitman. We also have an article about the Google Doodle celebrating the life of the poet Sufia Kamal.
Walking for Whitman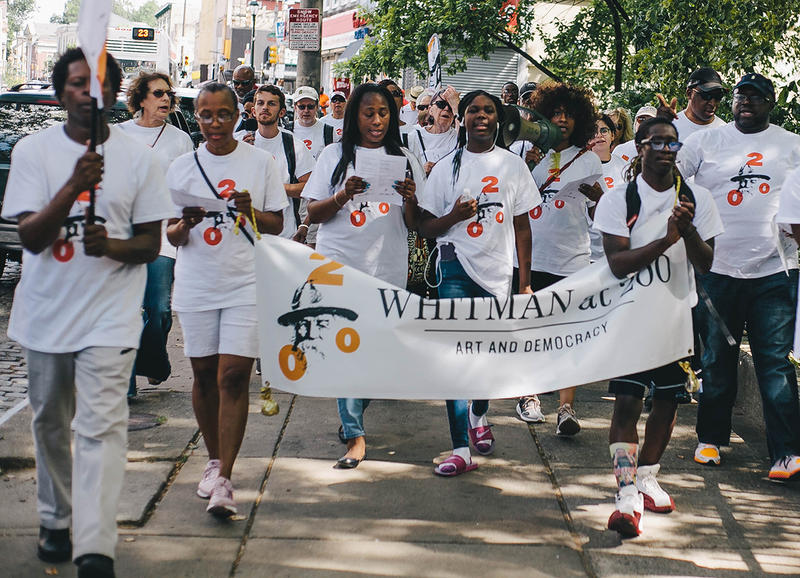 It looks like the celebrations for the 200th birthday of the poet Walt Whitman will be continuing well into the summer. The director of the Philadelphia Jazz Project is organising a couple of long summer walks in honour of the poet, and these will be walks with a difference; there will be some singing involved.
Whitman is an important part of the city; their second most prominent bridge is named after him and he spent the last 20 years of his life living there. What many people don't know about Whitman though is that he was a prodigious walker. In the same way as a comedian might sit in a public space, watching people to collect material, Whitman walked to see the world around him. He also liked to sing, and to chant. Some of his poetry has in fact been set to music over the years by the likes of BenJamin Britten and Leonard Bernstein. His poetry is, however, best suited to jazz. And this is the reason behind the latest in a long line of celebrations into the life of the poet.
It is certain that Whitman would have approved of this latest commemoration which brings together two of his passions. His fellow poet Allen Ginsberg would probably have approved as well. He was always trying to find ways in which he could update and rethink the celebration that Whitman had of America.
Whitman was considered the patron saint of the Beat movement and inspired such writers as Jack Kerouac, William S. Burroughs and of course Ginsberg himself. The Beat movement drew much of their inspiration from the music scene of the time.
This event will be taking place until 6th July.
Sufia Kamal Celebrated with Google Doodle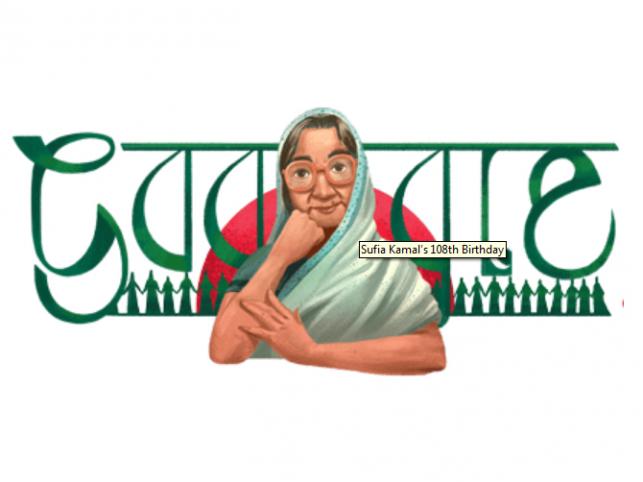 Yesterday the Bangladesh poet and activist for women"s rights, Begum Sufia Kamal was celebrated with a Google Doodle on the anniversary of her 108h birthday.
Born in 1911, Sufia Kamal passed away in 1999. She was well known as a poet and also for her role in the women's movement in the country. She took on the relentless fight against communalism and social prejudice. She was also the first female editor of the publishing industry in the country. She was chief editor of "Shaptahik Begum".
Academic education was prohibited when she was a young girl so she received no formal education. However, she was tutored at home. She mastered several languages with the help of her tutor; Urdu, Arabic and Persian. Her mother taught her Bangla.

Between 1947 and 1969 she was a political activist playing a crucial role in any socio-political crisis, and from 1968 to 1970 she made significant contributions towards the democratic movement.
During her lifetime, she was awarded many prizes for her writing, including the Bangla Academy Award for Literature in 1962. She was also the recipient of many accolades in respect of her work on women's rights.