Today we bring you an article about the poet who has received an MBE for writing the longest love poem in the world and the Punk Poet who has turned 74.
Poet Who Penned Longest Love Poem in The World Awarded MBE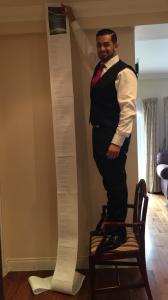 The poet Rajinder Tumber is not only an accomplished poet but also an AI expert and is well respected in the field of cybersecurity. Whilst these are not things that you might assume go hand in hand, for Rajinder they have led to him being awarded an MBE for his services to the field of cybersecurity.
Tumber, who is 37, lives in Belvedere, Kent and has worked on many high-profile projects over the years for the likes of Heathrow Airport, The Home Office, The Cabinet Office, Eon and many more. His first book on Cyber Security will be published in March next year and he is a prolific poet. In 2017 he broke a record that was 100 years old and wrote the longest love poem in the world. Called "Divine Verse" the poem is 244 lines long and contains 2413 words. The record-breaking poem received media coverage all over the world. It is this poem that has seen him being awarded the MBE.
He said during a recent interview that he was particularly proud to have been selected to have received the award. There had been times in his life when he had reached rock-bottom, he had faced unemployment and had also nearly died from Meningitis. That to have reached this point in his life was a great honour. Tumber has previously received a British Community Honours Award in 2018 for his contributions to the cybersecurity industry.
Patti Smith The Punk-poet Turns 74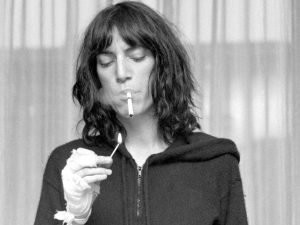 Yesterday the celebrated "punk poet laureate" Patti Smith turned 74.
The "punk poet laureate" is making preparations to bring in 2021 by performing her poetry on-screen at London's Piccadilly Circus. She will not only be performing a 10-minute segment but also reading a new poem that she dedicates to Greta Thunberg, the teenage climate change activist. This will also be streamed on YouTube.
Commenting on the pandemic in a recent interview, Smith acknowledged how difficult it had been for her as a person who does not like being confirmed to one place. She also suffers from a lifelong bronchial condition which has made the last 9 months particularly difficult.
Smith has had a particularly interesting life meeting with many great poets over the years. She counts the poet Allen Ginsberg as her teacher and friend. She met him once when she was struggling to buy a sandwich and he asked if he could help her, buying not just her sandwich but also paying for a cup of coffee as well. They sat and talked about the poet Walt Whitman before Ginsberg asked is, she was a girl; he had mistaken her for a "very pretty boy".
Her New Year's eve performance will be available on YouTube from 11.45 pm on 31st December.