Our final news round-up of the week takes a look at the fifty-fourth reading of Theodore Roethke poetry,
the William and Mary 2018 Lemon Project Symposium and finally "The Punk Poet" John Cooper Clarke.
 54th Theodore Roethke Poetry Reading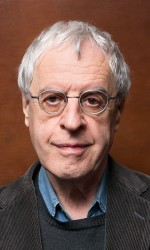 The fifty-fourth Theodore Roethke reading of poetry, which is due to take place on 12th April, will be given by Charles Simic.
Perhaps one of the most renowned poets in America, Simic will be the fifty-fourth reader since the first poetry reading took place in 1964. Simic will join a long list of renowned poets who have also given the reading, including Robert Penn Warren, Elizabeth Bishop and Seamus Heaney.
Roethke was a professor of English at UW from 1947 to 1963 and these annual reading as held in his honour. He taught an entire generation of post-war poets.
William & Mary's 2018 Lemon Project Symposium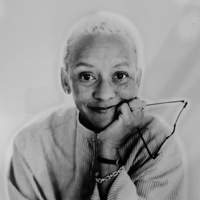 Nikki Giovanni, the celebrated poet will be the keynote speaker at this year's William & Mary Lemon Project Symposium.
The symposium, which will take place on the weekend of the 16-17th, has been organised around the theme –



will offer discussions and workshops and is free to the public.
The Lemon Project is named for a male enslaved within the university and is a long-term research project that aims to examine the history of William and Mary, together with the concept of segregation and slavery. This year's symposium coincidentally happens around the fiftieth anniversary of the first African-American Students.
"The Punk Poet" Heading to Dundee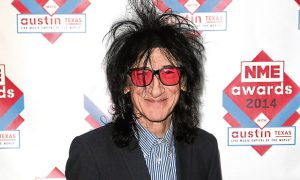 John Cooper Clarke the Salford poet who is dubbed "The Punk Poet" has added Dundee to the list of venues for his nationwide tour.
The original people's poet, Cooper Clarke has been in the public eye since he shot to fame in the 1970's. During his illustrious career he has visited many continents and appealed to a wide variety of audiences with his somewhat punk rock bank style and monochrome look – you would be forgiven for thinking he was a member of a band rather than a poet.
He has had a huge impact on the world of music with his words and has collaborated with Sheffield Indie Rocker the Arctic Monkeys and Plan B the rapper. In the last two years, this has resulted in him being involved in two global No.1 Albums.
I Wanna Be Yours, one of his best-known poems can be found on the Arctic Monkeys album AM where is has been put to music. He is certainly no stranger to the world of music, having shared a stage with Elvis Costello, the Sex Pistols and The Clash during the 1970's.
His poetry also appears on the syllabus of many universities in the UK and Ireland where s is studied widely.
His new show will be touring all over the UK and also several countries in Europe as well where he will be performing both old and new poems.