Today on My Poetic Side we take a look at the poet who has brought pole dancing and particle physics to her one woman poetry show, the poetry that will be beamed onto Blackpool tower and the Instagram poet who has become Penguins latest poet.
Poetry, Pole Dancing and Particle Physics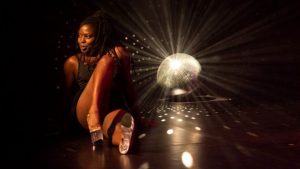 It is probably fair to say that there will not be very many instances where these three things will meet. But Chanje Kunda, a poet, playwright and performance artist is about to change that, if only for a short while.
In her latest one woman show, "Superposition", Kunda wants to reclaim the way in which the female body is portrayed. To prepare for the role the poet took a number of different styles of dance class including ballet, contemporary dancing, pole dancing and lap dancing in order to be able to reinvent them for the purpose of the show.



Kunda says.
During the show movement and dance are combined with poetry5to bring power to the words. So where does the particle physics come into the equation?  Kunda wanted to research the laws of attraction so in addition to attending a lap dancing course; which is all about how your body moves, she also spoke to a particle physicist and a professor of philosophy, and each gave her a very different take on the laws of attraction.
Wordpool Winners Word to be Projected onto Blackpool Tower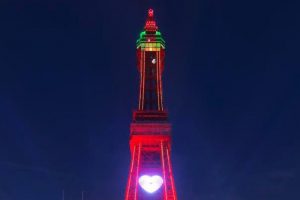 Beaming the words of a competition winning poem is certainly one way of making poetry more accessible to everyone. On Thursday, all eyes will be on Blackpool tower as at 7pm a short film showing the winner of the recent poetry festival Wordpool, will be beamed onto the façade of the tower. The poem chosen by Alice Kate Mullenpoetry will also be beamed onto the tower.
This won't be the first thing to be beamed onto the tower which is regularly used as a giant screen during Lightpool, the name given to the annual Blackpool illuminations which attract huge numbers of visitors to the area.
Penguin to Publish Instagram Poets Book
Yrsa Daley Ward, a poet, feminist, LGBT rights activist and model has shot to fame in the last couple of year after she shared some of her poetry on Instagram.
In 2014 Daley Ward self-published her first book of poetry and things did not go well with the collection failing to launch, so she took to Instagram and shared a few poems from the book. She became and overnight success gaining over 120,000 fans. Now thanks in no small part to her Instagram fame she has become the newest published poet in the Penguin arsenal with her collection "Bone"
Bone was published on 26th September.