Today's poetry news round up has a look at some lost WB Yeats letters, the 2 poets who spent a night in a particle accelerator and the celebration of the life of William Owen that is taking place in Shropshire.
Princeton University Identifies Stolen WB Yeats Letter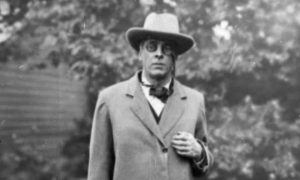 During the 1970's a collection of unpublished letters written by WB Yeats, one of the greatest English-language poets of the 20thcentury, was stolen. These letters, which were returned anonymously, have now been identified by Princeton University.
John Kelly was completing the research for his most recent volume on the Irish poet when he discovered the collection; he has spent several decades tracking down thousands of letters written by Yeats. He made the discovery in the library of Princeton University where he was browsing the catalogue. He spotted a file which contained 17 letters between the poet and his publisher that he had never seen before.
On chatting to the librarian, he discovered that the file had been stolen during the 1970's but had recently been delivered to the library in a brown package. Normally such items would be listed with donor names however in this case the letters were classified "A gift of anonymous, return of a 1970s theft."
The letters between the poet and his publisher make interesting reading. In one, he makes a desperate plea to be paid for his work, stating that he owes the sum of $20. There are also a number of altercations in the letters where the publisher asked Yeats opinion on matters regarding the layout of a book and then completely ignored the poet's response.
1 Particle Accelerator and 2 Poets
What happens when 2 poets walk into an 88-inch Cyclotron? Kate Greene, a former Berkley Lab science writer and now a poet, and Anastasios Karnazes a fellow poet found out for themselves when they recently did just this.
The pair stayed overnight in a Cyclotron at the Department of Energy's Lawrence Berkeley National Laboratory in order to see what inspiration they could draw for their poetry.
Both poets are currently pursuing master's degrees at Columbia University in New York, they spent their night in the cyclotron writing poetry, sharing poetry readings and talking to cyclotron workers. They came to the conclusion that in many ways poets and scientists are not very much different to each other; the way in which they explore is very similar and the physical embodiment of any discoveries that they make feels the same as well.
It was an interesting, if somewhat unusual experiment that both poets felt they had learned a lot from.
100 Days Remembering Wilfred Owen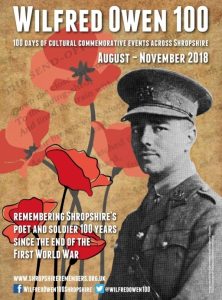 Wilfred Owen 100 will be taking place in Shropshire from August until Armistice Day, in November, and will celebrate the life and works of the acclaimed First World War poet.
The celebration will be a culmination of both Shropshire's heritage and art activities that will mark the WWI centenary. The celebrations will be focused on Oswestry and Shrewsbury and will not only feature poetry readings but also a film festival in honour of all those who fell in the First World War.