Our final news round up of the weeks takes a look at a Palestinian poetry competition, the new poet laureate of Oregon who is following in his fathers footsteps and finally the winner of this years Ruth Lilly Poetry Award.
Award Winners Announced in Palestinian Poetry Competition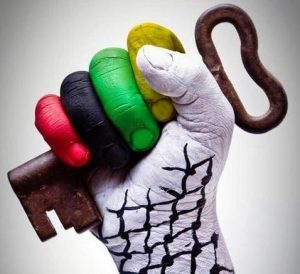 The International Committee for Breaking the Siege of Gaza (ICBSG) announced the winners of their poetry and short story competition yesterday. The "Keys to the future of Palestine" competition was open to writers all over the world, with entries requiring to be submitted in Arabic, Spanish or English.
Around 400 Arab entries were received from all over the world including Algeria, Malaysia and Palestine with the winning poet being From Syria.
The competition, which was launched in February, was part of a much larger competition that was organised by the Freedom Flotilla Coalition (FFC). The Flotilla consists of several small boats that carry those activist and public figures who are making their way to Gaza, in an attempt to break the siege that is in place there.
New Oregon Poet Laureate Announced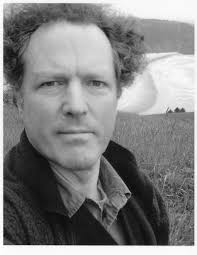 Oregon has recently appointed their 9th poet laureate since the programme began in 1921. Kim Stafford, who is a poet, essayist and The Northwest Writing Institute at Lewis & Clark College"s founding director, is the recipient of the two-year post.
Stafford is no stranger to the role of the poet laureate; his father William Stafford was the poet laureate for Oregon from 1974 to 1989. The younger Stafford succeeds the current poet laureate Elizabeth Wood who has been in the position since 2016.
Kim Stafford is the author of a number of books of both poetry and prose, he has also edited at least half a dozen other books. In 1986 he won a citation for excellence at the Western States Book Awards with "Having Everything Right: Essays of Place". He has also received numerous fellowships for creative writing as well as a Governor's Arts Award and the Steward Holbrook Award in recognition of his contribution to the literary culture of Oregon.
His most recent book is prose and tells of when his brother committed suicide and the struggle of his family to come to a level of understanding and to live past the event.
His role as Poet laureate will involve fostering a love of poetry and encouraging literacy and learning. In addition to this he will also be required to provide up to 20 public readings during each year that he holds the role. The aim of these readings will be to educate people to the value of poetry and creative expression.
USM Program Teacher Wins $100,000 Poetry Prize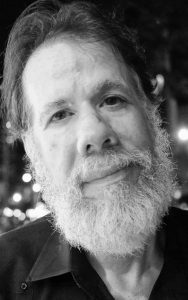 Martin Espada, a member of the faculty at University of Southern Maine, has won this years 2018 Poetry Foundation Ruth Lilly Poetry Prize.
He is the second faulty-affiliated member to win a $100,000 prize for poetry this year. Patricia Smith, a former faculty member who on the Kingsley Tufts Poetry Award in February.
The Ruth Lilly Poetry Prize is awarded to a living poet from the U.S. in recognition of lifetime accomplishments. It is an annual prize.