We begin the week with a look at the winners of the Forward Poetry Prize. We also have a short article about the two poet laureates for Rockford.
Forward Poetry Winner 2020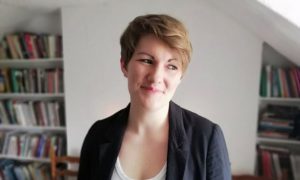 Caroline Bird has been named as this year's winner of the Forward Poetry Prize. She has on with her book "The Air Year" which takes it inspiration from the first year of a relationship. She has won £10,000 for the best collection. Other winners included Will Harris and Malika Booker.
All of the prizes in this year's Forward Poetry Prize have been scooped up by British poets. In addition to Bird's best collection prize, Will Harris won best debut and Malika Booker won best single poem.
"The Air Year" is Bird's sixth collection and takes a look at the first 12 months of a relationship before it gets to what is traditionally the "paper" anniversary. Bird, who is also a playwright, has been publishing poetry since she was just 15 years old. The other main contenders for the top prize were Natalie Diaz the Native American-Latinx poet and Pascale Petit.
When asked about her win Bird said that is felt weird, but amazing. She always wrote her poetry believing that nobody else will actually read it, and that reading back some of her own work is quite unsettling to the point where she is not in fact sure that she would ever want to read it again.
The chair of the judges described her collection as "trapeze ropes made with words, swinging us up and out into the unknown".
RENDANG, Will Harris's collection, has been hailed as one of the most acclaimed debut collections that the panel has seen in recent years. It was the winner of the Felix Dennis prize which is worth £5,000. The book takes a look at his British and Chinese-Indonesian heritage, language, borders, and family ties.
Malika, who is a previous Booker prize nominee is the co-founder of Malika's Poetry Kitchen won the £1000 best single poem prize for The Little Miracles, her poem which was inspired by caring for her mother following a stroke.
The three winners were selected from 205 collections and 208 single poems. The judges wanted something a little different and were looking for collections that found a real way to connect.
Previous winners of the Forward prize include the current UK poet laureate Simon Armitage as well as Ted Hughes, Carol Ann Duffy, Claudia Rankine, and Seamus Heaney.
2 Poet Laureates for Rockford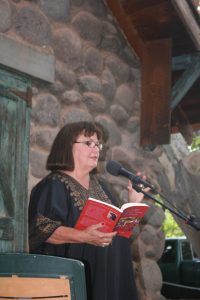 On Saturday, two Illinois poets were appointed to positions in Rockford. The youth poet position was awarded to 15-year-old Jocelyn Kuntz and the position of poet laureate to Christine Swanberg, who is 71. This is the first time that Rockford has appointed someone to either position.
Swanberg is an established poet with several awards to her name. She has published over 500 pieces of work.
The induction ceremony took place in the library at Rockford and was streamed live on Facebook for members of the public.