Today on My Poetic Side we bring you stories from all over the world; from Qatar to the US and then back to the UK.
Poet has Citizenship Revoked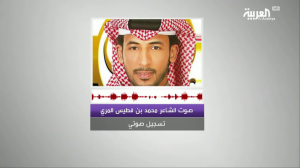 Mohammad Bin Futais Al Marri, the well-known and respected poet in Qatar has had his citizenship revoked in a startling move by the government. In the last few months Qatar has been cracking down on what is sees as dissent following the diplomatic issues between four other Arab States; Saudi Arabia, Bahrain, Egypt and UAE. Bin Futais, it is claimed, had opposed the attitudes of his government towards Saudi Arabia.
The poet is a former winner of the Arab world"s most important poetry competition; in 2007, he won the
Poet of the Million.
He went on to donate all of his prize money to special needs children in nearby Palestine and Qatar.
In September Bin Futais together with 54 other members of his family and fellow Al Murra tribe members, including 18 women and a number of children had their nationality revoked in a move which has been heavily condemned by rights groups in both UAE and Saudi.
National Book Award in Poetry
Later this week a panel of judges will narrow the shortlist of 10 semi-finalists for the title of 2017 National Book Award in Poetry down to just 5. The winner will however not be announced until the annual ceremony which will take place until mid-November.
The book awards is one of the most prestigious literary awards in the country and are administered by the National Book Foundation. There are four categories which are considered each year for the awards; fiction, non-fiction, poetry and young people's literature.
One of the books on the shortlist is "The Book of Endings" by Leslie Harrison. Harrison, who was born in Germany currently works as a professor at Towson University in Towson, Md.
Leslie Harrison's The Book of Endings is one of only 10 books to make the so-called longlist for the award. The book was also the 2015 UA Press Editor's Choice selection, for Harrison's profound engagement with her themes of death, grief and loss.
Harrison, who was born in Germany and raised mostly in New Hampshire, is a professor at Towson University in Towson, Md.
Poets Book Removed from School
A 10-year-old boy might be in with a chance of meeting award winning poet Benjamin Zephaniah following an incident with a school library book.
The schoolboy, Jack Vincent borrowed a copy of the poet's gritty novel "Face" from his primary school library to take home. When his parents discovered that the book contained expletives and references to drugs, not really appropriate material for a junior school library they made a complaint to the school and the book which is billed as teen fiction was removed from the library. There is a now a review underway to find out why and how the book came to be in the school library in the first place.
Taking to twitter, Zephaniah has said he would like to meet the boy and his parents.