Today's news round-up features an article on the Saudi team qualifying for the 2018 World Cup and takes a look at the death row poets of San Quentin.
Saudi Football Team Qualify for 2018 World Cup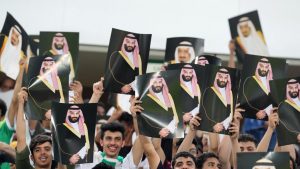 Saudi football fans were elated this week when their team won a qualifying place in the next World Cup, and they took to social media to offer up their praise for the players, much of this praise being expressed in the form of poetry.
It seems that the increased popularity of social media has led to something of an increase in this form of poetry based praise. It offers poets, both young and old the chance to share their poetry with the world at a moment's notice. It certainly isn't the first time that sports fans have expressed themselves with poetry and it is unlikely to be the last.
The Saudi team finished second place in their group, just behind Japan. They received 19 points, as did Australia but their place in the tournament was secured courtesy of a goal difference.
2018 will mark the Saudi team's fifth qualification to the World Cup; their first was in 1994. They also took part in 1998, 2002 and 2006, missing out on qualification in 2010 and 2014.
Poetry and the Death Row Inmate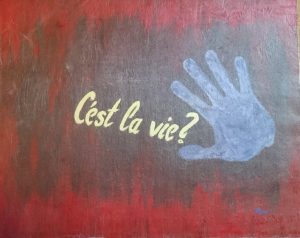 The concept of prison literature has enjoyed a rich history, that reaches as far back as Jack London, Nelson Algren and even Malcolm X. Often included in the genre is the work of prisoners on death row; work that with the help of activists or artist in the outside world has managed to surface. The "San Quentin Artists" is one such project, it publishes poetry and art produced by inmates on death row in California's oldest prison.
There are nearly 750 inmates currently on death row at the prison which has a gas chamber, however, no prisoner has been executed since 2006. However, due to a recent measure that was upheld by the California Supreme Court, this could be about to change.
Nicola White, a London-based artist has given a number of inmates an online platform for their work, believing that



She feels that poetry, and art, have a way of bringing out the beautiful side of everyone.
Bill Clark is one of Whites poets. He has been on death row since 1998 having been convicted of a double murder for which he maintains his innocence. Clark sees poetry as both therapeutic and instructive, helping him work out how things are affecting him and those around him
Another poet inmate is Adisa Kamara, real name Steve Champion, who has been on death row since his 1981 conviction for two murders. When he realised that he was being sent to San Quentin and death row, Champion took stock of his life and threw himself into study. Champion began writing poetry shortly after his conviction but this has only recently begun to be published thanks to the San Quentin Artists project. His poetry touches on what he sees as



He is also a well-known prison activist, who went on hunger strike in 2012 over the treatment of fellow prisoners.
San Quentin isn't the only prison to have introduced a poetry program, Eccentrich Richardson is a poet who works inside some of the toughest prisons in Florida teaching poetry to the inmates.