Today we bring you poetry news from three very different cultures; poetry and politics from Cuba, a Palestinian poet who is being brought out of the shadows and a rise in Indian language poetry.
Poetry and Politics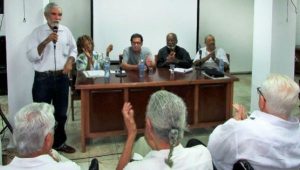 At My Poetic Side, we are interested to see that once again poetry and politics have become interwoven in the news. This time at Cuba's First Itinerant Poetry Festival of Our Americas which is currently underway and due to finish this weekend. Cuban poets have been joined by poets from Argentina Colombia, Brazil, Portugal and the United States to recite poetry that conveys a very political message regarding the cultural unity that exists between the peoples of Cuba and America, U.S aggression against the Cuban people and of course President Donald Trump's administration and their attitude towards Cuba have all been topics portrayed in poetry.
Despite the political situations of the past and present the overall message of the festival is one of peace, justice, and beauty. Cuban poet, Nancy Morejon emphasised the strong links that exist between Cuba and the United States; links that date back as far as the admiration that Jose Marti had for the literary works of Walt Whitman and the strong friendship that existed between the Cuban poet Nicholas Guillen and Langston Hughes.
The Overshadowed Poet of Palestine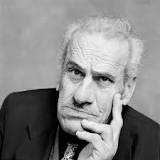 A one man play that is currently running at London's Young Vic theatre, written and acted by Amer Hlehel, is hoping to raise the profile of Taha Muhammad Ali, one of the "Poets of the resistance" collective's lesser known poets.
Taha's speaks of his harsh life growing up in a poor family, the terrifying journey to the Lebanon when his entire village was forced to flee to a UN camp and his family's furtive journey back into Palestine. It draws on a rich history of oppression and contradiction, things that gave him such a great insight into the subjects he wrote about.
Taha, who died in 2011, is often overshadowed as a poet by his more frequently and better-known colleagues Mahmoud Darwish and Samih al-Qasim. He did however receive high praise for his translated work "So What: New & Selected Poems, 1971-2005.
India's Slam Poets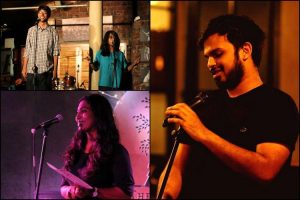 Since the first poetry slam competition took place in Chicago in 1984, this type of poetry which is used to express an individual's story and especially their struggles in a style that is intensely emotional, has been growing in popularity and perhaps nowhere more so than in India. Until very recently this was a specifically English dominated art, however a new a talented group of poets are emerging.
These spoken-word poetry event are seeing a surge in new talent, young Bhasha poets who are bringing their poetry to the audience using some of India's many languages; verses delivered in Hindi, Kannada and Marathi. And despite performing to largely English-speaking audiences these poets have been receiving thunderous applause, together with a significant following on social media sights and YouTube video hits. Hindi poetry, whilst nothing new, is seeing a huge surge in popularity amongst the younger generations, and its newfound popularity is exciting.
Does poetry lose something in translation? Can it ever be as emotive when translated as it was in the original language? What are your thoughts.