Today on My Poetic Side we look at the new poet laureate in Miami-Dade, the winner of the Whiting Award 2022 and the struggles of the Pablo Neruda Museums.
Miami-Dade Gets First Poet Laureate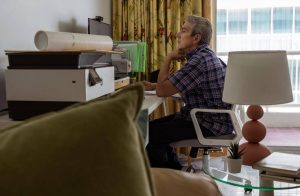 In 2013 the poet Richard Blanco served as the fifth inaugural poet in the United States. He read "One Today" at the second inauguration of President Barack Obama.
On 7th April 2022 he was named as the first poet laureate of Miami-Dade. Blanco, who is the son of Cuban exiles, was born in Madrid but travelled to New York just 45 days later. Along with his parents and older brother, he eventually moved to Miami and grew up in the city of Westchester and has been inspired by the city for much of his work.
Having lived in Maine, Blanco has recently moved back to Miami and has been working as an associate professor based at Florida International University
Miami and other areas of Florida have played a significant part in his poetry, and he is inspired to examine the ideas of sexual and cultural identity, immigration and family. He is also influenced by the Cuba that his parents remember and his childhood in Westchester. However, his most recent collection also explores the issues of racism, gun violence and the LBGQT community.
Prestigious Writing Prize Awarded to Cariño
The poet Ina Cariño, who in 2019 gained a Fine Arts Masters" in creative writing has been named as one of the winners of the Whiting Award for 2022. The Whiting Award is one of the most prestigious, and largest, that is awarded to fledgling writers based in the US.
This is an annual award which gives $50,000 to writers for poetry, drama, fiction and non-fiction. The prize is not one that writers can apply for, the panel of judges who are all anonymous select the winners themselves and the award is only offered to those writers who are emerging in their field.
Cariño founded Indigena Collective in 2019, a reading series that centres those marginalised creatives within the community. In 2021 they were picked as one of the winners of 92Y"s Discovery Poetry Contest. They won 2021″s Alice James Award as well, which will be published in March 2023.
Legacy of Pablo Neruda at Risk as a Result of Pandemic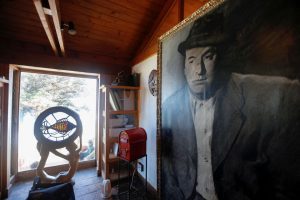 In central Chile, the three museum houses linked to the poet Pablo Neruda were all closed for 17 months during the pandemic. They reopened in September when the covid restrictions were lifted slightly and it was hoped that business would return to its normal levels.
However they are all now at risk of closing down for good as the pandemic appears to have made people far more wary of returning to pre-covid activities in Chile than was anticipated. The foundation who manage all three properties say that they are currently in a critical situation.
Before the pandemic there was around 350,000 visitors over the three properties as well as cultural activities and literary workshops. These activities brought in around £250,000 per month. This was in addition to the $150,000 that was received as a result of copyright on Neruda's writing. All of this was used to preserve the museums which contain many collectables linked to the poet. They have had to put their plans for an interactive museum on hold and have even resorted to looking for corporate sponsors to assist them.