We begin the weeks with two poetry news articles. The first looks at the winner of the Walt Whitman Award debut books, the second a poet who has been unable to travel to the U.S following the travel ban put in place by President Trump.
Walt Whitman Award for Cincinnati Poet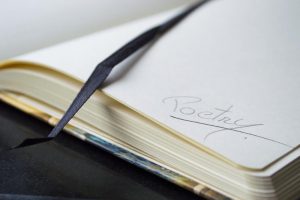 Emily Skaja, a Cincinnati living poet has been awarded this year's Walt Whitman Award for a debut book. The winning book "Brute" is due to be published in April Graywolf Press.
The award carries with it a prize of $5,000 as well as a residency at the Italian Civitella Ranieri Center that will last for 6 weeks. In addition to this, the academy will purchase copies of the book for its members, the number is expected to run to several thousand.
"Brute" is a collection of individual poems that are all interlinked with the same single theme running throughout – the ending of a relationship. The need to keep in living even when life as you know it has been crushed.
Skaja is currently completing her PhD in literature as well as creative writing. She is also a graduate assistant at Cincinnati University's creative writing program. She is an associate editor for the Southern Indiana Review.
Travel Ban Blocks Poet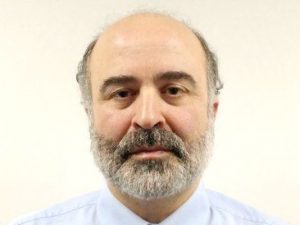 Courtesy of the travel ban issued by President Donald Trump, a poet who has long standing ties to the United States has been blocked from travelling to Lansing where he was due to take part in a poetry reading.
London poet, author and singer, Hamid Tehrani, who hold dual citizenship in his native country of Iran and Britain, last visited the United States in 2009. He attended a 5-day conference in Washington, without any incident. However when he recently applied for a visa to visit bot Lansing and Detroit his application for a visa was denied and no explanation was given.
Tehrani believes that his visa application was denied as a result of the executive order issued by Donald Trump which bans citizens from a total of eight nations, six of which are mostly Muslim, including Iran, from travelling to the U.S. Religion was not discussed during the interview part of his visa application but his place of birth, Tehran, is listed on his British passport.
Tehrani had been invited to the U.S. by Eric Crosley who he has known since the two of them were students together in the 1980's at Michigan State University. They were both regulars on the poetry slam scene and Tehrani even published his first English language piece in the state journal.
Having fled from hi birth country in 1978 due to the uprising the overthrew he Iranian monarchy, Tehrani returned briefly to Iran in 1991. He settled in the UK in 2002 having secured a job with the BBC.
Determined not to be deterred by the travel ban Tehrani still managed to participate in the poetry reading as he had originally intended, turning to Skype to make this possible.