Today in our poetry news round-up we look at the poet who has come out as non-binary and the poets rallying against the GCSE decision to remove poetry from the curriculum.
Poet Comes Out As Non-Binary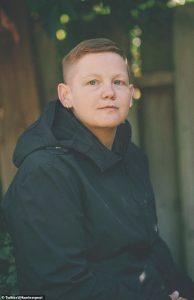 The 34-year-old British poet Kate Tempest has come out as non-binary. They have revealed that following years of being unable to accept themselves as who they are, they have changed their name and will now be known as Kae Tempest.
In a lengthy post on social media, the poet opened about their identity and pronouns and confirmed that from this point forward they will be publishing books and releasing music under the name Kae.
The incredible popular poet is a former winner of the Ted Hughes Award, which they won in 2013 for "Brand New Ancients" says that the decision is the first step that they will be taking in the journey to discover and know themselves better having hidden from many of the difficulties in their life prior to the decision.
Speaking frankly Kae said that they had been struggling with their identity for a long time, having spent time trying to be who they thought others wanted them to be so that they were not rejected, they now felt it was time to take the first step towards giving themselves the respect they deserved. "I've loved Kate" the poet stated, but this is the beginning of a new way forward and they hoped that people would come with them.
Fans of the poet were quick to take to social media to offer their support and love.
GCSE Decision Blasted by Poet Laureate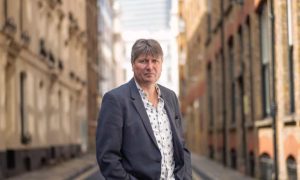 The Poet Laureate, Simon Armitage, has added his name to those of Michael Rosen and Imtiaz Dharker in criticising Ofqual who have recently made an announcement that poetry will become an optional part of the English GCSE exam next year.
The announcement was made by Ofqual on Tuesday last week as a result of the impact that it is believed the coronavirus pandemic will have had on education. The decision would allow the exam boards to change the assessment criteria that they put in place next summer for the GCSE English literature exam.
Students would still be assessed on a play by William Shakespeare, but they would only be required to focus on 2 of the other 3 areas – the 19th-century novel, drama or fiction post-1914 from the British Isles and poetry.
All three poets believe that poetry has come into its own during the pandemic with more and more people turning to poems as a way of expressing their emotions and writing down how they are feeling, for many it has, in fact, become a real lifeline.
Armitage, whose work has featured in the curriculum for several years was particularly unhappy with the suggestion that poetry was a complex literary text that students struggled to learn remotely yet the plays of Shakespeare did not fall into this category.
Referring to the decision as a dangerous choice Andrew McMillan felt that a more "tailored approach" should be considered.