In our final poetry round-up of the week, we look at the poll to choose a poetry quote for a war memorial and the publication that has been forced to apologise for a poem it published in mid-July.
Public Asked to Help Choose Poetry Quote for Monument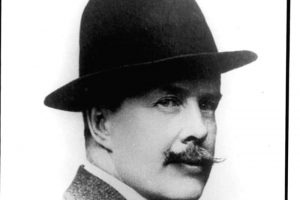 Members of the public are being asked to choose between six quotations from works by Scottish war poets – the winning quote it to be etched on a granite Celtic cross monument that will take pride of place in Makars' court which is in Edinburgh.
Voting is being conducted via an online poll, which opened yesterday, on behalf of the Scottish Poetry Library. The quotes up for consideration include works by JE Stewart who was killed at the Battle of Ypres, April 1918, the author of the "Para Handy" stories Neil Munro, Mary Symon, JB Salmond who was treated at the Craiglockhart Hospital for shell shock during the war, David Mackie who was a journalist during the war and finally Murchadh Moireach (Murdo Murray) who spent much of the war fighting at the front.
All of the chosen quotes are in English with the exception of the quote from Moireach which is written in Gael. Here we reproduce the quote, which is from Na Mairbh san Raoin (The Dead in the Field), together with a translation: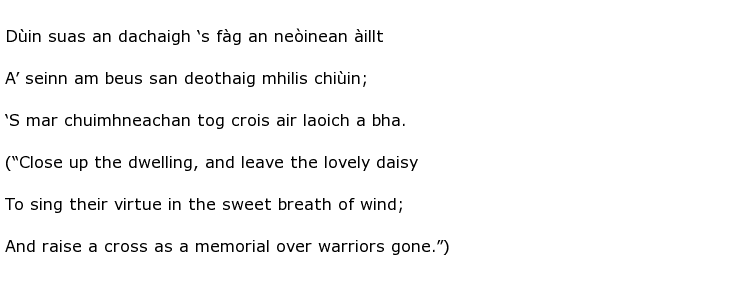 Wilfred Owenand Siegfried Sassoonare well known war poets, but it is felt that this monument is a good time to showcase the work of a Scottish war poet. The poll will remain open until 17thAugust and the winning quote will be announced on the website of SPL. The monument is due to be unveiled in November as part of the centenary memorial commemorations.
The monument is a gift from Dignity Funerals to the town, in honour of all those service men and women who have fallen whilst serving their country both during the world wars and more recently.
Liberal Publication Forced to Issue Apology
The Nation, one of the leading liberal publications in the USA has been forced to publish an apology following an ill thought out decision to public a poem written by a white poet who attempted to use black vernacular.
"How-To" by Anders Carlson-Wee which was a short poem that was narrated in the voice of a homeless person was published in mid-July. Shortly after there was widespread criticism of the publishers on a number of social media platforms. The poet himself took to Facebook last week to issue a statement. He claimed that his attempts to address what he sees as the "invisibility" of those who are homeless was "misguided and that the response was "humbling" and "eye-opening."
The Nation also published an apology on their website calling their decision to publish the poem a "serious mistake".
Carlson-Wee is the author of two poetry collections "Dynamite" and the soon to be published "The Low Passions".