In today's poetry news roundup we take a look at the Dylan Thomas memorabilia that is going up for auction. We also have articles about an Alexander Pushkin monument that has been vandalised and the Sudanese Poetry Slam poet who is currently visiting the UK.
Police notes on Dylan Thomas "Shooting" up for Auction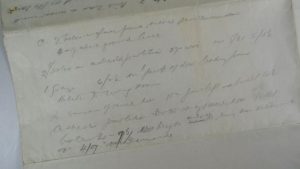 Police notes relating to the "attempted murder" on 6thMarch 1945 of the poet Dylan Thomas will be going up for auction.
The police report details the events that occurred when Captain William Killick, having just learned of the poet's affair with his wife, ttookhis gun to Thomas's home in New Quay, Ceredigion. He then opened fire on the bungalow. Nobody was hurt in the incident.
Thomas had been staying at the bungalow where he had been partying with friends. Killick caused damage to the windows but was later cleared of the charges relating to attempted murder. Thomas was well known as something of a hell-raiser and a lady's man.
The notes are being put up for auction together with a plan of the bungalow, it is hoped that they will fetch thousands of pounds.
The auctioneers are expecting a lot of interest in the lot, there are collectors of Dylan Thomas memorabilia all over the world, and especially in the US.
The notes will be sold at The Welsh Sale auction which will take place on 7thJuly in Cardiff.
Pushkin Monument Toppled by Vandals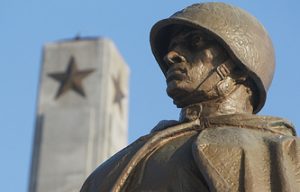 Vandals in the Western Ukraine region of Lvov have demolished a monument that was erected in honour of the poet Alexander Pushkin in 1957.
The monument which is located in Zlochev had been the subject of recent discussion amongst local lawmakers. They had been discussing whether they should rename Pushkin square as Heroes Memory Square. The question was due to be put up to public discussion shortly, however, due to public protest the idea had been abandoned.
This is not the first monument to Pushkin in the Ukraine that has been attached, during the winter months vandals stole a bust of Pushkin from Chernigov.
Sudan Slam Poet Shook the World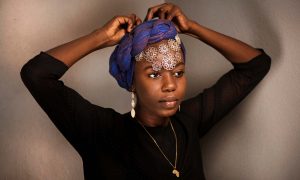 The Sudanese slam poet Emtithal Mahmoud, often called Emi, has been in the public eye since she performed at the 2015 Individual World Poetry Slam Championships which took place in Washington DC.
Born in Dafur, Emi moved from the Yemen to the US at just 4 years of age her poetry is a reflection of all the things that she has seen and witnessed at the age of just 25.
She has debated with the president, been referred to as one of the most inspiring women in the world and has even been comforted by the Dalai Lama. She is currently in the UK having taken part in the Philanthropy Age's How to Do Good Tour in Birmingham. She is on a flying visit to London before she returns to the Sudan in July where the will be running a number of community workshops.