Our final news round up of the week takes a look at an article about cultural appropriation, the Presidential Culture and Arts Grand Awards in Turkey and finally, the winner of the Porter Fund's Lifetime Achievement Award.
NHL-Themed Totem Poles Called Out by Aboriginal Poet
The former poet laureate of Halifax, Rebecca Thomas, who is Mi'kmaw, has been receiving huge amounts of abuse online since she asked Lawton's drug store to remove Toronto Maple Leaf themed totem poles from their merchandise range.
Earlier this week the poet tweeted a picture of two small totem pole like statues which included the NHL logo of the both the Toronto Maple Leafs and the Montreal Canadiens, asking why they were selling items of a culturally insensitive nature.
The store was very quick to respond and confirmed that the items would be pulled from sale. Thomas has, however, continued to receive huge numbers of both negative and racist messages. People have told her she is mentally ill, and that indigenous people are much too sensitive.
Thomas has hit back saying these comments are a knee-jerk reaction that is seen all too often when the history of colonialism that the country has it pointed out. She goes on to state that many Canadians do not have a very good understanding on the subject of indigenous art forms and the disrespect shown to Indigenous people.
Totem poles form a part of the culture of a number of West Coast Indigenous peoples and require a Potlatch ceremony before they can be raised.
Turkey's Presidential Culture and Arts Grand Awards 2018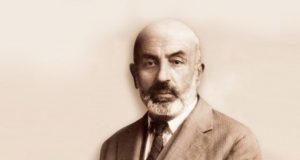 Earlier this week, the names of those people who are to be honoured in this year's 2018 Presidential Culture and Arts Grand Awards were revealed. They are a historian, a composer, a director and a Photographer. The late poet Mehmet Akif Ersoy will also be honoured.
The awards will be given out at a ceremony on 17th December, which will take place in Ankara at the Bestepe Presidential Complex.
Known as the "National Poet" of Turkey, and also the author of the Turkish National anthem, Mehmet Akif Ersoy will be honoured with the Loyalty Award.
In addition to being the author of the Turkish national anthem, Mehmet Akif Ersoy also wrote the national anthem of the Turkish Republic of North Cyprus. In addition to the national anthem, he also wrote seven poetry books which were published between 1911 and 1933. These contain some of his most important verses.
During the War of Independence, he was also a member of Parliament.

Porter Fund's Lifetime Achievement Award Recipient Named as Jo McDougall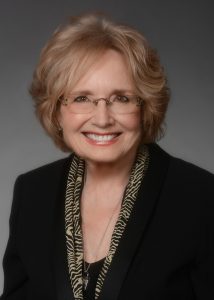 Jo McDougall, the current Poet Laureate of Arkansas, has been awarded the Porter Fund's Lifetime Achievement Award. This is an award that is given out every five years to an established writer who lives in Arkansas.
McDougall is the fourth writer to receive the award, which carries a prize of $2000. The award will officially be handed over to the poet at a gala on 20th June 2019. McDougall is the author of six poetry collections and a memoir "Daddy's Money: A Memoir of Farm and Family," . The award was founded in 1984 by novelist Jack Butler and Phil McMath, a lawyer and novelist, in honour of Dr Ben Kimpel, an English professor at UA Fayetteville.