On My Poetic Side today we have the winner of this year"s Queen's Gold Medal for Poetry and the @allontheboard poets who have finally unmasked themselves.
Queen's Gold Medal for Poetry Awarded to David Constantine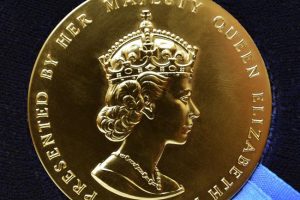 Buckingham Palace has announced that the poet David Constantine has been named as this year's recipient of the Queen's Gold Medal for Poetry
The chair of the Poetry Medal Committee, Simon Armitage, the current UK poet laureate, said that Constantine is a "humane" writer and that all of his poetry stood up to comparison with the work of any of his contemporaries.
Constantine's poetry is inspired by everyday occurrences, the relationship that humans have with the planet, nature, and the wonderful mythical tales of Ancient Greece.
The recommendation of Constantine for the award was made by the committee and approved by the Queen. On receiving the award, Constantine said that he has been thinking a lot in the last few days about those people dead and living who have played some role in his journey through the world of poetry.
Constantine is a prolific writer, not only of poetry but also novels. He has penned an award-winning short story and is also a translator having translated works by Friedrich Holderlin, Goethe and Bertolt Brecht that have been met with great acclaim by critics all over the world.
He has been involved in the field of literature for over 40 years and has made an incredibly significant contribution not just in the UK but also on an international scale. Constantine was recommended by the committee for his poetry books, 11 in total, including his 2004 Collected Poems which spanned a full 30 years of his work.
The poetry Gold Medal was established in 1933, as the brainchild of King George V, who followed a suggestion by who was then the poet laureate, a man by the name of John Masefield. The first medal was awarded in 1934 and it has been an annual occurrence every year since, when it has been awarded for excellence in poetry.
The Mysterious Poets of the Underground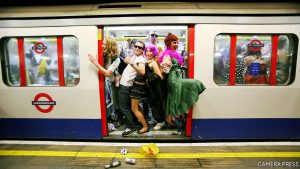 Known as N1 and E1 they are the mystery poets of the London Underground. Until now their identity, much like that of Banksy, has been a mystery, but now they have dropped their masks.
Since March 2017, mysterious verses have been appearing on the whiteboard that is found in the ticket hall of the North Greenwich Tube station. They have become something of an attraction with people crowding around the board to look at each new verse and take selfies. Each one has been accompanied with the signature @allontheboard. Now the identity of the mystery poets has been revealed – they are two tube workers.
In the beginning, they had to seek permission to display their verses, but then some of their colleagues got in on the act helping to make sure they were both on shift together. Over the years they have amassed an impressive 500,000 Instagram followers. Now their poems can be found in a recently published book titled "All on The Board."