Today's poetry news round up takes a look at the recipient of this years Queen's Gold Medal for Poetry and the Haikus of the F1 racing driver.
Queen's Gold Medal for Poetry Recipient 2018 Named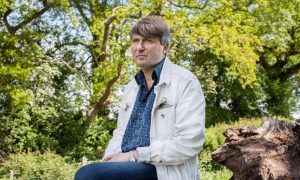 A professor of poetry from Leeds University, Simon Armitage, has been named as the latest recipient of the



The former probation officer writes about everyday occurrences in a very thought-provoking manner, and received wide acclaim for his verse.
Armitage was recommended by the poetry medal committee, which is chaired by the current Poet Laureate, Dame Carol Ann Duffy. The queen approved the recommendation.
Duffy said that Simon Armitage had been a very original writer who, as a poet, broke boundaries even from the very beginning. The poems that he writes carry a great emotional weight as well as an element of musical grace. He writes about those things that are a huge part of everyday life; classrooms, tearooms, the high street, and even the characters who drink in the local pub.
Born in the sixties in West Yorkshire, Armitage studied at both Manchester University and Portsmouth University before taking a position as an officer for probation.
His first collection of poetry was published in 1989. "Zoom!" featured a number of poems which took their inspiration from Armitage's work in the probation service. He has since produced a number of other poetry collections.
In addition to the poetry he has had published, Armitage also writes for film and stage, the radio and television. He has been the recipient of numerous awards over the years. In 2017, he was awarded the PEN America Award for Poetry in Translation
Armitage joins a long list of distinguished poets who have previously received the Queens Medal including WH Auden, Philip Larkin and Siegfried Sassoon.
Raikkonen's Haikus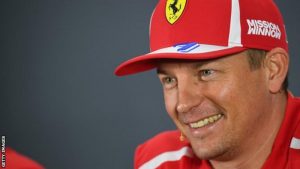 Finnish racing driver Kimi Raikkonen is well known, on the Grand Prix circuit that is. He is also known for being a man of very few words. So much so, that a number of his quotes and team radio messages have been used to create a book of Haikus.
A traditional form of Japanese poetry the Haiku has just 17 syllables.
The book is called "Winnow Your Words" it was published in October but has been in such demand with fans of the racing driver that a further 10,000 copies have been produced.
The book has been published by Autosport, who describe it as



All proceeds from the sale of the book are to be donated to the Grand Prix Trust who assist members of F1 teams get their lives back on track when things haven't gone as they should on the track.