Today's poetry news roundup looks at the poets being celebrated as part of UAE 's 50th National Day, the monument that is to be erected to a famous Azerbaijani poet and the Kazakhstani poet who has passed away.
United Arab Emirates 50th National Day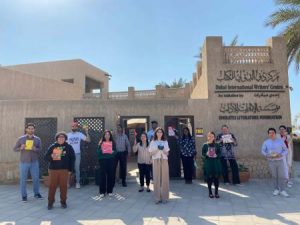 As the United Arab Emirates gets ready to celebrate its 50th National Day, the very best of Emirati literature from the last 50 years will be showcased by the Emirates Literature Foundation.
Amongst those writers who will be celebrated are the poet Ousha Bint Khalifa and the short story writer Mohammed Al Murr. The Emirates Literature Foundation is a not-for-profit organisation that nurtures and supports a love of literature in the country.
Speaking for the foundation, the CEO said that for such a young country the UAE had a very vibrant, if not rather young literary tradition that displayed an amazing array of talent. She firmly believes that as a country they are on the cusp of what could be an exciting new era.
The celebrations will be taking place ahead of the Emirates Airline Festival of Literature which is scheduled for 3-12 February 2022.
Order to Erect Monument to Famous Poet Signed by Azerbaijani President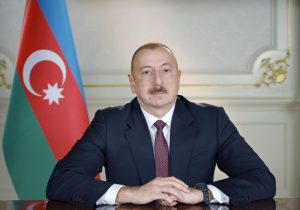 The president of Azerbaijan, Ilham Aliyev, has signed an official order to proceed with the erection of a monument to Ashig Alasgar, a famous Azerbaijani poet. The monument is to be erected in the capital city of Baku.
Ashig Alasgar was born in 1821 in the village of Aghkilsa. He was renowned as a mystic troubadour and poet who was well known for his knowledge of Azerbaijani folk songs. He was the eldest of five children and due to the families financial situation was forced to take up work on a neighbouring farm at an early age. He was uneducated but had a love for poetry and an incredible memory which propelled him into writing his own poetry. He died in 1926.
Political Dissident and Kazakh Poet Dies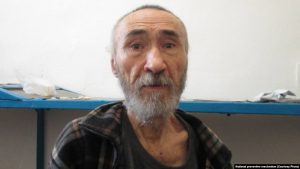 The poet Aron Atabek, who has only recently been released from prison where he served 15 years of an 18 year sentence, has died.
The poet who had only been out of prison for a few weeks died from complications as a result of a recent bout of Covid-19. The news of his death was met with public mourning and poetry reading taking place in the largest city in Kazakhstan, Almaty.
Atabek was 68. He had always rejected the conviction that he was guilty claiming to not recognise the court who sentenced him. His sentence was handed out for "hostage taking," "organising a mass riot" and "murder with aggravating consequences." The charges were brought in relation to the death of a police officer during a shanty town demolition which took place in 2006. Atabek was instrumental in calling for people to stand against the bulldozers. He was arrested for his part in the disturbance together with around a dozen others and sentenced just a couple of months later.
He spent three years of his prison sentence in solitary confinement during which time he wrote poetry which was smuggled out of the prison. He was also the subject of an international campaign to secure his release as a result of accusations that were made during this time about torture and mistreatment occurring in the prisons.
He was released early as a result of ill health.