Our final news round up of the weeks brings an article about the 10th annual Emirates Airline Festival of Literature, the passing of the man who collected over 75,000 books of poetry and finally an article about a man who attacked his neighbour for reciting poetry.
Emirates Airline Festival of Literature Begins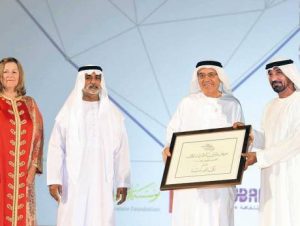 The 10th annual Emirates Airline Festival of Literature began yesterday at Al Mamzar's Cultural & Scientific Association and will run until the 10th March. The opening of the festival also marked the launch of "For the Love of Words" – the book created for the festival.
This year, on the occasion of their 10th anniversary, the festival welcomes around 180 authors from 50 countries. These authors include writers who have returned by popular demand; David Walliams, Anthony Horowitz, Ebrahim Nasrallah and Jacqueline Wilson. The festival will also be welcoming some new authors who will be speaking for the first time.
The landmark event of 2018's festival is set to be the poetry section. There will be a number of the best UK and UAE poets in attendance as part of the closing celebrations of the UK/UAE 2017 Year of Creative Collaboration. These include Carol Ann Duffy the UK poet laureate, Roger McGough, Lemm Sissay John Agard and Khalid Al Budoor
Raymond Danowski, the Avid Poetry Collector, has Passed Away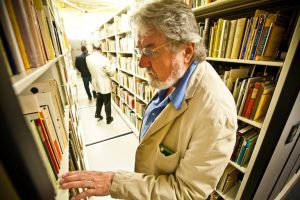 Raymond Danowski, the American born poetry collector who single-handedly amassed a collection of over 75,000 volumes of poetry has passed away at the age of 74.
Over the course of 30 years Danowski put together the collection that initially filled a barn at his home in Hertfordshire, then warehouses in both London and Geneva. Finally, in 2004, he donated every single volume he had ever collected to Emory University in Atlanta. The collection is thought to be one of the finest private libraries of 20th century poetry in English ever collected. It also included at least one item of 19th century literature – a first printing of "Leaves of Grass" by Walt Whitman which was published anonymously by the poet himself in 1855.
Amongst the books in the collection is the very first book that Danowski bought; Poems by Edgar Allan Poe, published by Spiral Press, and his favourite "Fragment Thirty-Six" by Hilda Doolittle.
In donating the collection to the Emory University, Danowski hoped that it would be made available to the public, and especially the undergraduates of the University. The university had at that time recently acquired papers of both Seamus Heaney and Ted Hughes.
Be Careful Where You Recite Your Poetry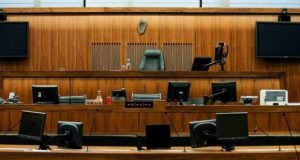 A man in Dublin has been jailed for two and a half years for stabbing his neighbour. The only provocation he received at the hands of his neighbour is that the man "incessantly" recited poetry. The injured man had been reciting his own poetry late at night when his neighbour confronted him.
So, beware, if you enjoy reciting poetry to keep the volume down as not everyone will love it.