Today on My Poetic Side we look the Cowboy State perspective of the pandemic and why Arabic poets use pen names.
Cowboy State Perspective of Coronavirus Pandemic Offered by Poet Laureate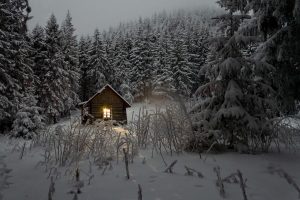 Gene Gagliano from Buffalo is the poet laureate of Wyoming. He was asked by The New York Times to share his own words on the subject of the Covid-19 pandemic and the picture that he painted from the "cowboy state" is rather different to the way people across the rest of the US and indeed the world have seen things.
On 26th November, Gagliano's poem on the topic was shared with a national audience and last week it was broadcast via Wyoming Public Radio together with an interview conducted with the poet himself. The poem is titled The Blessing of Wyoming and here we reproduce a few lines: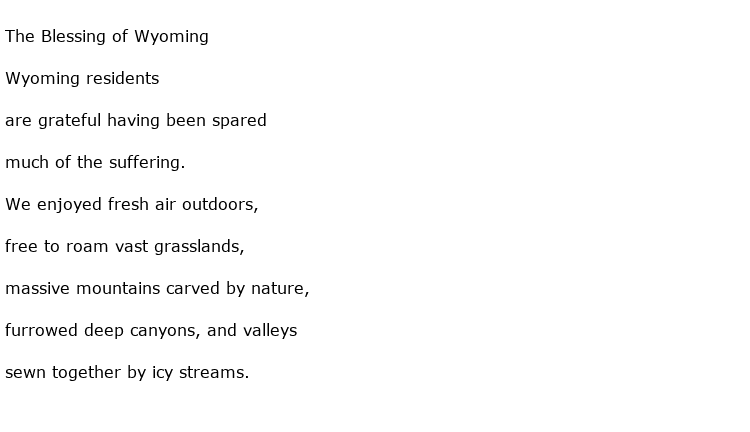 Saudi Writers Disguise Their identities with Pen Names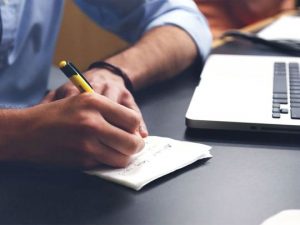 The use of a pen name is not uncommon in the field of writing. Over the centuries they have been used by those who wanted to disguise their background, their gender, or just to maintain a level of anonymity. In fact, many well-known writers are known only by their pen names; their real names not recognised by the majority at all.
In recent years, the pseudonym has become less common, in part due to the increase in digital writing, but there are still many reasons why a person may choose to use them.
For those authors who are wanting to disguise their true identity, in particular in those places where what they are writing may be considered to be controversial and attract the attention of the authorities, a pen name may be the obvious choice.
The use of a pen name has been popular in Arabic literature for a long time. Al Farazdaq, the Arab poet who was born in 641 was famous during his lifetime for his satires which he penned at a time when poetry was used as a political instrument. He was however also known as Hammam bin Ghaleb bin Sa'sa Al Tamimi, another poet. He was one of just many Arabic poets who wrote under several names.
The writer Voltaire is well known. However, his alter ego François-Marie Aroye is much less so.
It is currently believed that there are as many as 450 Saudi writers using pen names, literary critics believe that whilst the tradition may have started because of writers fearing the oppression of the Ottoman empire writers still use pen names as a cultural habit.
A recent book "The Pseudonyms of Saudi Writers" backs this number up and whilst it would appear to be a significant amount the author Al Qash'ami believes that it reflects the beliefs of those who work in literature regarding the troubles that they may face.
The other thing that was identified in the book is that a number of already well-established writers and poets turned to pen names in order to try writing something a little different.