Today, our poetry news roundup takes a look at the poet John Ruskin on the occasion of his 200th birth anniversary. We also take a look at a story about an Uigher poet who it is suspected may have died in a Chinese jail.
200th Birthday of John Ruskin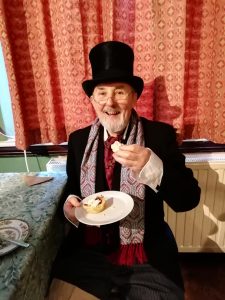 Pupils and villages in the Lake District Village of Coniston came together to honour of the poet and author John Ruskin on the date of the 200th anniversary of his birth.
A day of events was planned by the Ruskin Museum and the Coniston Institute, which included a number of creative activities designed to show pupils the importance of the Victorian poet in the literary world. Local senior school and primary school were both invited to take part.
One of the activities involved the children creating poetry about nature, which was then read as part of the celebration. Ruskin and the message that he had about understanding the value of the natural world is one that locals take very seriously, and something that plays a huge part of a lot of the learning in the local schools.
Turkey and China Argue Over Plight of Poet
Over the last couple of days, a story has been unfolding on the internet about a Muslim poet who it was believed may have died in a Chinese Jail.
Abdurehim Heyit is from a Muslim minority group, Uighur. Uigher is a Turkic-speaking minority group, who live predominately in the Xinjiang region of China in the north-west of the country. Turkic is a language that is similar to Turkish and in recent years a number of the minority group have fled from their homes in China and set up new homes in Turkey.
Accusations have been flying back and forth for the last couple of days with Turkey claiming that the poet, who has been sentenced to eight years in jail for a song, has died in a Chinese detention camp. China denies this and has now released a video as "proof" that he is alive and in good health.
The 26-second video has been released by Chinese state media and was posted online late on the night of 10th February. In it, a man who claims that he is Heyit says he is in good health,
"Today is February 10, 2019. I'm in the process of being investigated for allegedly violating the national laws."
, he says before going on to say
"I'm now in good health and have never been abused."
However, activists believe that he may have been forced to falsify the announcement to appease the Turkish authorities. China has been called on by the Turkish authorities to close all their Muslim internment camps – they believe that around a million Uighurs are being held in them. The row is likely to continue with China claiming that Turkey's accusations are false and saying that they must be retracted.
Experts believe that the video may contain a coerced testimony and that Heyit's body language and speech patterns, which they feel are unnatural, they also say that the possibility that digital alterations have been made cannot be ruled out. The Xinjiang government for the region and the Foreign Ministry of China gave no immediate response to requests for their comments.