In the last poetry news round-up of this week we bring you a rather eclectic selection of stories; we have the Chinese black metal band who take the inspiration for their songs from ancient Chinese poetry, we also take a look at the 13-year-old poet who is the new poet laureate for Worcestershire and finally we look at a British Muslim slam poet.
Black Metal Band Inspired by Ancient Chinese Poetry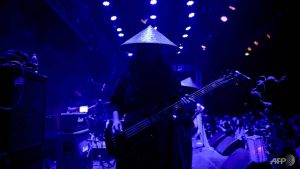 In Beijing, China the black metal band Zuriaake, which loosely translates as



has taken inspiration for their songs from rather an unlikely source; ancient Chinese poetry.
Formed in 1998, the band is one of the longest-running metal bands in China, clad head to toe in black the band who keep their faces completely shrouded with triangular hats have managed to keep their real identities secret from their fans since the very beginning. The lead singer, Bloodfire, wears a woven read raincoat to stand out from the rest of the band members.
It is an unusual combination, cacophonous guitars and drums mixed with ancient Chinese culture, ye this blend of east meets west has won the band a huge following and their music is currently enjoying a surge in popularity.
The lead singer of the band says that he wants to express a



with their songs and that the ancient Chinese-style



The inspiration that they were looking for they found in poetry from the



that were around in 771 to 221 BC. This is the last time, according to the band, that old Chinese literature contained the



they were looking for.
Worcestershire's Youngest Ever Poet Laureate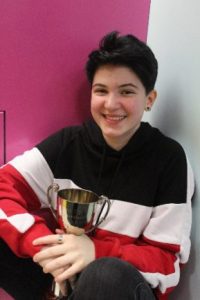 A Worcestershire teenager has beaten off the competition to become the youngest every poet laureate in the area. At just 13 years old, Rachel Evans saw off the competition and was awarded the title for 2018. Her winning entries were titled "NATO" and "Prisoner: DF8421".
The competition which was open to anyone aged 13 to 19 who lives and is in education in the county requires all entrants to submit two poems, this year the first needs to be on the subject "Freedom", the second was on a subject of each individual contestants choosing.
British Muslim Slam Poet Wins Hammer & Tongue Spoken Word Competition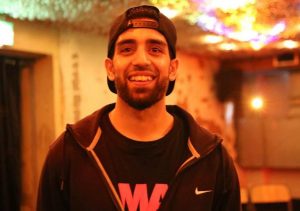 27-year-old Usaama Minhas, who has given spoken word workshops in school and works with a number of charities has been chosen as the winner of the competition in Hackney, London. He will now go forward to take a place in the national finals which will take place in the Royal Albert Hall.
The spoken word poet was chosen by five random members of the audience in what he claims is a symbolically significant victory. As a bearded Muslim talking about Islamophobia, sexism and even racism the fact that he won sends a clear message that showed that the majority of people actually want to hear the stories that Muslims have to tell.