We begin the week here on My Poetic Side with a look at the poet Ko Un who has lost his defamation suit. We also have an article about the 150th death anniversary of Mirza Ghalib and finally an article about the poet Al Mahmud who has passed away.
Ko Un Loses Defamation Suit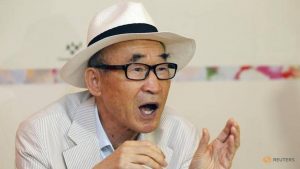 The disgraced South Korean poet Ko Un, who we wrote about earlier last year, has lost his defamation suit against Choi Young-mi a fellow poet. Once strongly tipped as a contender for the Nobel Prize for Literature, Ko Un, a former Buddhist Monk, was fighting against allegations of sexual misconduct that were made by Choi-Young-mi, and a number of other junior writers last year.
On Friday last week, the South Korean court rejected Ko Un's claim for almost US$1 million against both Choi and a newspaper who had printed articles about his allegations. They did, however, order Park Jin-Seong, another writer to pay a small sum to Ko Un over comments he had made that were unrelated to the case.
The court felt that Choi's testimonies had been detailed and consistent and they had no reason to doubt that they were the truth. Such were the expectations that Ko would win the Nobel Prize in previous years, that reporters were dispatched to his house prior to the announcements just in case. Now buildings opened in his honour have been closed and there have been calls for his state-funded home to be removed from him following these allegations.
150th Death Anniversary of Mirza Ghalib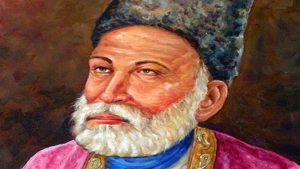 Friday was the 150th death anniversary of the legendary Persian and Urdu poet Mirza Ghalib. Ghalib was born ion 27th December 1797 and he is considered to have been the last great poet from the Mughal Era. His work is amongst that of the most influential poets who wrote in the Persian and Urdu languages.
Although Ghalib was never truly appreciated during his lifetime his work is now seen as very important and has been translated into many languages all over the globe.
The anniversary of his death is celebrated with amongst other things a number of poetry readings.
Poet Al Mahmud Passes Away
The illustrious poet Al Mahmud passed away over the weekend. He had been admitted to hospital on 7th February with a number of old age complications to his health – he was 83.
His body was taken to his home in Brahmanbaria by hearse where his coffin was put on display in the grounds of the Niaz Mohammad High School for paying tribute. He was buried the following day in his family plot at the local cemetery.
Special prayers were said for the poet whilst his coffin was on display with further prayers said during a ceremony at Baitul Mukarram National Mosque.
Al Mahmud was one of the most significant writers in the field of Bangla literature. He made his most significant contributions during the 1950s when he won over the hearts poetry lovers all over the world. His poetry masterpieces included "Lok Lokantor" and "Sonali Kabin".