Today on My Poetic Side we bring you the news of the deaths of two poets. The first, a Russian poet and journalist Elena Katsyuba; the second, Kamau Brathwaite, the Caribbean poet.
Poet Elena Katsyuba Dies at age 74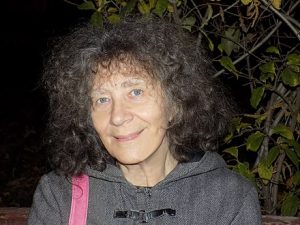 The Russian poet Elena Katsyuba passed away last Friday at the age of 74.
Katsyuba was a member of the PEN club and also the Moscow writers union. She was also one of the founders of a group dedicated to the literary arts, Voluntary Society for the Protection of Dragonflies (or DOOS for short in Russian) with fellow poet Konstantin Kedrov.
She graduated from Kazan University with a degree in journalism and was admitted to the union of writers as an initiative of a number of her fellow writers including Andrei Voznesensky.
She was a TV columnist from 1998 to 2003 when she worked with the newspaper "Novye Izvestia" a Moscow-based online newspaper that was created when staff "defected" from the Izvestia newspaper when they became unhappy there. From here she went to work on "Russian Courier", another newspaper.
Celebrated Caribbean Poet Dies at 89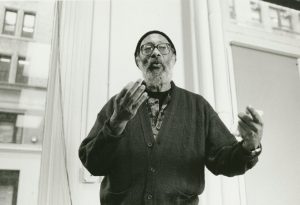 Kamau Brathwaite, the poet who celebrated the culture of the Caribbean, has died at the age of 89.
The poet was born Lawson Edward Braithwaite in Bridgetown, Barbados on 11th May 1930. It wasn't until the 1970s that he took the name Edward Kamau Brathwaite, which he did so that he could truly embrace his heritage. The relative of a Kenyan writer who he was friends with suggested it to him whilst he was at the University of Nairobi.
He was educated in Barbados at Harrison College and his first publications in a literary magazine appeared in 1950. Due to a scholarship that he earned at that time, he was able to attend Cambridge University where, in 1953, he received a bachelor's degree. This was followed in 1954 by a diploma of education.
From there, he travelled to Ghana, where he worked as a school inspector. He believed that this experience, together with the fact that Ghana was just moving towards independence is what shaped his thinking on the subjects of culture, history and how he perceived the world.
Together with his first wife Doris, who he married in 1960, the couple started a theatre for children in Ghana. They returned to the Caribbean and he took up a teaching post.
At this time, he also published three poetry collections. These were combined into a single volume in 1973. He was a winner of the Griffin International Poetry Prize for "Born to Slow Horses" his 2005 book.
His contribution to the literary culture of the Caribbean has spanned many years and has been hugely important. The prime minister of Barbados confirmed that he will be sadly missed.
Kamau Brathwaite is survived by his second wife, Beverly, his sister, a son from his first marriage and also a granddaughter.