Our final poetry news-round up of the weeks brings us the first poet laureate for Barbados, the shortlist for the 201 Brunel International African Poetry Prize and finally takes a look at a new exhibition dedicated to Sandor Petofi which is opening in Baku.
First Poet Laureate for Barbados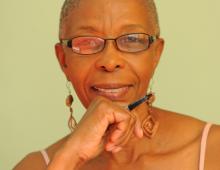 Earlier this week Barbados confirmed their choice for their first Poet Laureate as Esther Phillips. She was presented with her instruments of office by Stephen Lasley the Minister of Culture in a short ceremony.
The honour had been made public earlier by the Prime Minister Freundel Stuart following a decision by the cabinet on 8th February. Phillips was suggested by the local literary community although it is believed that Edward Kamau Brathwaite, a well-known poet, had initially been offered the post. It is thought that he had declined due to the demands of the role and his health.
The 2018 Brunel International African Poetry Award Shortlist
The biggest poetry prize in Africa, The Brunel International African poetry Award, which is sponsored by Brunel University in London and the African Poetry Book Fund has just announced its shortlist. Of the 8 poets on the list, six of them are women, which is fantastic news when there is much celebration around women and what they have achieved.
The award is in its 6th year and is restricted only to poets that haven't yet had a full collection of poems published. Each poet submits 10 poems for the judges to consider. The panel are dedicated to finding poets that live in Africa, but the reality is that until Africa invests more in opportunities for creative writing many of the nominations come from poets who have studied elsewhere – especially in the USA and the UK.
Last years shortlist contained 4 Nigerians, this year's, however, has a selection of poets from a wider number of African countries which includes two from Nigeria, and one each from Ethiopia, Somalia, Kenya, Sudan, Egypt and Zambia.
This year the judges received over 1000 entries which the narrowed down to their shortlist of just 8 poets. The winner will be announced on 1st May. Last years winner was Romeo Oriogun from Nigeria.
Exhibition of Sandor Petofi Work to Open in Baku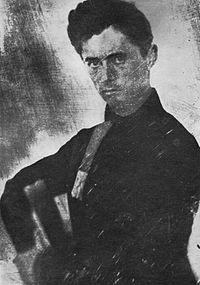 The Memar Ajemi Metro Station in Baku will be playing host to an exhibition of the works of the Hungarian poet Sandor Petofi. The event will open on 15th March and has been organised as part of a collaboration between the Hungarian Embassy I Azerbaijan and the Baku Metro.
It is hoped that the exhibition will help to present a picture of Hungarian throughout the poet's life to passengers travelling through the station.
One of the key figures involved in the 1848 Hungarian Revolution, Petofi is considered to be the national poet of Hungary. He is also the author of National Song (Nemzeti dal). Petofi died during one of the last battles of the war of independence between Hungary and Austria.