Today our poetry news round up takes a look at the poet who has been inducted into the American Poet"s Corner and the reason behind the "Birthday Letters " poetry collection.
Audre Lorde Honoured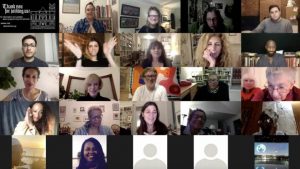 The celebrated activist and poet Audre Lorde has been inducted into American Poet"s Corner which is at the Cathedral of St. John the Divine. The event took place on Thursday last week on what would have been Lorde's 87th birthday. Verse and song formed part of the moving tribute that was made to the poet as her name was etched into one of the stones at the cathedral.
This was the first time that the induction ceremony has taken place virtually.
The announcement regarding the 2020 inductees was made last year just as the Covid-19 pandemic took a hold on the country. The ceremony was scheduled to take place as a traditional in-person gathering however this has simply not been possible. This would normally have taken place in November on the second Sunday of the month; however, it was delayed. The Rt. Rev Clifton Daniel III, who is the Dean of the Cathedral, said that he is hoping next November when the 2021 inductee is honoured people will be able to meet in person and celebrate this year
Over 50 highly distinguished writers have already been inducted to Poets Corner and Lorde is joining the likes of Walt Whitman, Emily Dickinson, James Baldwin and Langston Hughes. The American Poet"s Corner was founded on a similar tradition to the poet's corner in Westminster Abbey in London. The first poet was inducted in 1984
As the stone was unveiled for Lorde, Marie Howe the poet in residence of the Cathedral read aloud the words



The lines were taken from "A Litany for Survival" one of Lorde's poems.
"Birthday Letters" Written by Poet Following Wife's suicide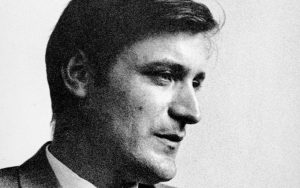 Ted Hughes was once one of the most popular writers in the UK but following the suicide of his former wife Sylvia Plath in 1963 he was vilified by her fans, they shouted "murderer" at him and even defaced his name on her gravestone.
His fellow poet Thom Gunn advised him to break his silence on the matter in order to help his mental health. This advice is the subject of a previously unpublished letter that will be just one of the 350 that is due to be published in a book in March titled "The Letters of Thom Gunn".
The result of Hughes break in silence over the matter was the collection of poems published in 1998 in "Birthday Letters" which contain his account of his love for Plath and his heartbreak at her suicide.
Other letters in the collection included Gunn's thoughts on a number of other poets, he was unimpressed by Plath and appears to have harboured a dislike for the works of Seamus Heaney, Philip Larkin and TS Eliot, preferring instead writers like Baudelaire, Stendhal and Sartre.