Today's poetry news roundup looks at the new parliamentary poet laureate in Canada, an unusual funeral for a poet and the Poetry magazine under fire.
Canada's New Parliamentary Poet Selected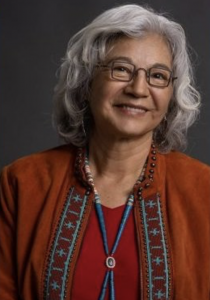 The next parliamentary poet laureate in Canada has been announced as Louise Bernice Halfe. Raised on the Saddle Lake Reserve, Halfe is also known by her Cree name Sky Dancer.
She is the ninth poet to be offered the position of parliamentary poet laureate and the first one who has hailed from an Indigenous community. A renowned writer, she has won several prizes for her writing which weaves the language and teachings of the Cree people into her poetry. She has previously served as the second poet laureate for Saskatchewan.
In addition to her writing, Halfe is also a trained social worker, working with Opik; a circle consisting of Indigenous elders who support apprehended families and their children.
This a two-year appointment and Halfe's duties will include penning compositions for particular occasions, advising the parliamentary librarian and sponsoring readings.
The Unusual Funeral of a Poet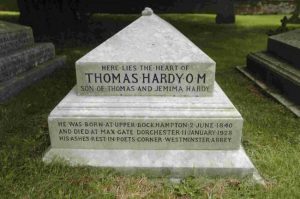 Well preserved footage of the funeral of the Dorset poet and novelist Thomas Hardy who died in 1928 has once again emerged on the internet.
Whilst many people know that Hardy was laid to rest in Westminster Abbey in Poet's Corner, what is less well known is that his heart is buried in his village churchyard in Dorset. The poet wanted to be buried in the churchyard where his parents were buried, where he said his heart lay and that he referred to in his novels as Mellstock. His heart is buried close to the grave of fellow poet Cecil Day-Lewis.
It was only after his death that the suggestion was made that he be buried in Poet's Corner and in order to appease everyone his second wife decided to have his heart buried in one place and for his ashes to be taken to the Abbey. Fans of Hardy may know that there is a cat buried with Hardy heart due to an unfortunate incident that occurred when the doctor who was removing the heart left his cat alone with it for a few moments.
Fellow poet Rudyard Kipling was a pallbearer at Hardy's funeral.
Poetry Magazine Comes Under Fire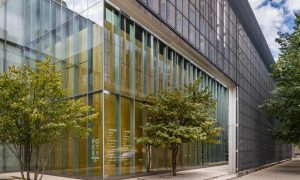 The prestigious US-based Poetry magazine has come under fire for publishing work by a convicted sex offender. In their latest issues, they have printed works from former and current prisoners, one of whom has served jail time for offences relating to child pornography, and this has resulted in significant outcry.
The magazine has previously come under fire for not printing work by those groups of people who are underrepresented in the world of poetry. They say that they are standing by their decision to publish this poet stating, "it is not our role to further judge or punish [people] as a result of their criminal convictions".
A petition has been signed by over 500 people so far asking for the works to be removed from the magazine. which was established in 1912.