Our final poetry news roundup of the week looks at a possible inaugural poet for President-elect Joe Biden and Cerys Matthews' Poetry Album.
Support Increases for Dominican-American Poet to be Named as Inaugural Poet for Biden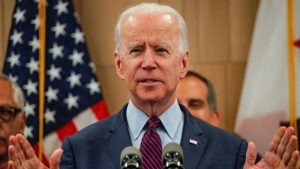 Last month a letter appeared in the Los Angeles Review of Books in which President-elect, Joe Biden, was called on to consider Rhina Espaillat the Dominican-American poet as his choice for an inaugural poet. Since then, there has been growing support for the suggestion that the poet, who promotes the idea of "we are one single family" in her work should be selected.
The tradition of selecting an inaugural poet or poem was the idea of John F. Kennedy, who was the 35th president of the US. His choice of poet was Robert Frost in 1961.
One of the big catalysts in Espaillat's upbringing has been Rafael Trujillo, the man who during the 1930s accelerated the erosion in the Dominican Republic of republican norms. When she describes her childhood in poetry, the words that emerge can be seen as an alternative to the populism of Trujillo. Poetry was supposed to belong to everyone and not just to the upper class, but even to those who could not read.
Espaillat was raised by her grandmother until her father was able to move his entire family to New York City, and it was here that she learned the darker side of poetry. This helped shape her own poetry with what William Wordsworth referred to as "spot of time".
President-elect Biden and his team have yet to make any announcements regarding the selection of an inaugural poet but poetry is close to Biden's heart, so with only a week to go until the ceremony, a decision is expected any day now.
We Come from The Sun – Collaborative Poetry Album to be Released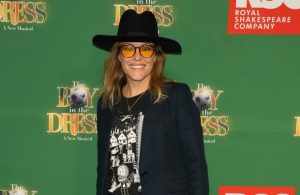 Cerys Matthews, the former Catatonia rocker, will be releasing "We Come from The Sun" a collaborative poetry album, according to a recent announcement.
The Welsh singer, who was a founding member of Catatonia, has been working with musicians and field recordists all over the world on the project, which looks at the "sound journey" that poetry makes.
The project began last year when 10 UK poets joined forces to record some of their own work, from the legendary recording studios at Abbey Road in London. These poets include Raymond Antrobus, the 2019 winner of the Ted Hughes Award, Lemm Sissay, Imtiaz Dharker, Kayo Chingonyi and Adam Horovitz. The album is due to be released on 15th January.
Matthews, who is also a songwriter and broadcaster, is hoping to create a series of similar albums in the future. She says that she has always loved the power that a great phrase can have on people, whether it's a song, a poem or even prose, and that right now there are some really exceptional poems appearing on the scene.
The poets that appear on this album are ones whose work she has admired for several years, and each poem has been carefully selected to work with the other to create an "adventure".
In 2019, she released an anthology of poetry for National Poetry Day and she has also been a judge for both the Forward Prize for Poetry and the Dylan Thomas Prize.