Today on My Poetic Side we look at a new poetry collection, the reality star who deleted a poem from social media and the presidents-elect"s love of poetry.
Trapeze Signs Motherhood Poetry Collection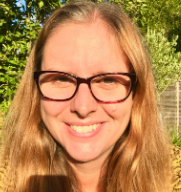 A collection of poems about Motherhood has been signed by Trapeze. The editing of the book has been done by Ana Sampson and there is a range of poems included from some more well-known poets like Elizabeth Barrett Browning and Sylvia Plath as well some newer ones from Kate Baer and Nikita Gill.
The collection is called "Night Feeds and Morning Songs" and Trapeze has been granted world rights to publish e-books, audio, and hardback. It is expected that the book will be published on 4th March 2021.
The book takes a look in detail at exactly what it is to be a mother, from the joy and wonderment to the mess and complete madness that can follow in equal measures. Since 2009 Sampson has edited a total of seven anthologies of poetry.
The collection has been described as honest and brave and the poems that have been collected within its covers take a look at the entire journey beginning at pregnancy, moving through birth, and of course, looking beyond that. The publishers believe that it will be the ideal gift for any expectant mother, and also a guide to reassure those who may be anxious to know that what they are feeling is exactly what others have felt.
The concept for the book was not new to Sampson, she has been collecting together poems about motherhood since the day that she gave birth to her oldest daughter. Finally completing the collection was a work that filled the pandemic lockdown and was incredibly therapeutic.
Reality Star Forced to Delete Remembrance Day Tribute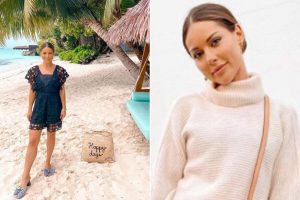 Louise Thompson, the Made in Chelsea star, posted an excerpt of For the Fallen by Laurence Binyon on her social media over the weekend, choosing to accompany it with a picture taken on the beach during her current holiday in the Maldives.
Many of her fans were quick to take to social media to criticise the post deeming it to be disrespectful. However, some of her 1.2 million followers came to her defence pointing out that she was only 1 of a handful of celebrities that chose to post on Remembrance Day in honour of the fallen war heroes.
In an effort to appease her fans Louise removed the poetry caption and replaced it instead with a single butterfly.
A President-elect Quotes Poetry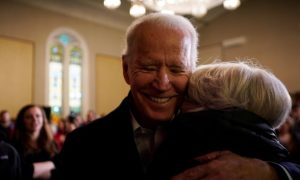 Following the news of his victory in the presidential election in America at the weekend, president-elect Joe Biden took to the stage to give his victory speech and to urge Americans from all walks of life to come together in the spirit of harmony, to put the politics aside and unite the country once again in a fight against the coronavirus.
Shortly after his speech a video clip of Biden reading one of his favourite pieces of poetry "The Cure at Troy" written by Seamus Heaney went viral. In the poem Heaney wrote about hate, the hate he had seen living through The Troubles and with such brilliance; it was in fact something that he did with real skill. Biden is a big fan of the poet"s work but this particular poem is one he has quoted many times.