Today in our poetry news round-up we take a look at this year's winner of the TS Eliot Prize, Anthony Joseph. We also look at the poll to find the most popular Scots poem.
TS Eliot Prize Winner Announced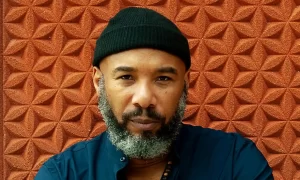 Anthony Joseph has been named as the winner of this year's TS Eliot prize. For what the judges described as his "luminous" poetry collection, he takes the £25,000. His award-winning poetry collection, which is titled "Sonnets for Albert" looks at the impact that is created by growing up with a father who is largely absent.
There were a staggering 201 submissions for the award this year, a record number. The shortlist included 5 first collections of poetry. The chair of the judges was Jean Sprackland, and her fellow judges were Roger Robinson, the 2019 winner of the TS Eliot Prize and Hannah Lowe the 2021 winner of the Costa book of the year award.
"Sonnets for Albert" was a Forward Prize shortlisted collection last year and is an autobiographical collection of poems.
Anthony Joseph is a novelist, poet and musician. He also lectures in creative at King's College in London. He has written five collections of poetry as well as three novels.

one of his novels, was put on the shortlist for the Republic of Consciousness prize. Also, it was included on the shortlist for the Encore Award from the Royal Society of Literature. It also featured on the 2019 OCM Bocas prize for Caribbean literature's longlist. Whne it comes to music, he also has 8 albums that have been critically acclaimed to his name.
Game of Thrones Actor Gives Recital of Winner of Favourite Scots Poem Vote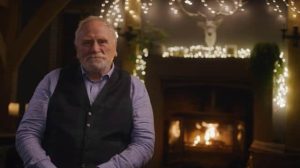 It will probably come as little surprise that a poem by Robert Burns has been named as the most popular Scots poem of all time. Almost 250 years after it was written "Now, To a Mouse" has won the unlikely title.
Written in 1785 it is believed that the poem was written by Burns whilst he was working in a field. The poll to discover the most popular poem was run by VisitScotland – the main Scottish Tourism website – and 1000 people were asked to name their favourite verse, as well as any associated memories they have of learning them.
86% of the people questioned had fond memories of learning a poem or song in Scots whilst 91% were able to understand a poem that was spoken or written in Scots.
The winning poem was recorded for Burns night by James Cosmo who is famous for his appearances in Game of Thrones, Trainspotting and Braveheart. Cosmo said that it was really important for children to not only learn about Burns but also his language.
7 of the 10 Scots poems identified in the poll were written by Burns with "Tam O'Shanter" getting 21% of the votes in second place. Walter Wingate's "The Sair Finger" was the 6th placed poem on the list and the first not written by Burns.