Today's poetry news round up looks at the removal of Chaucer from the university syllabus and the racism struggles of the Scottish Makar.
Goodbye Chaucer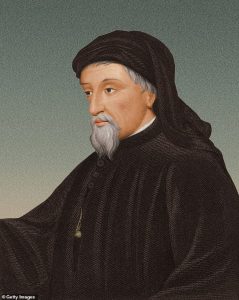 There are few who will not have heard the name Geoffrey Chaucer, the poet and author who penned the likes of Troilus and Criseyde and The Canterbury Tales. However, universities all over the country are set to axe modules from their courses that look at the works of the great writer.
Whilst Chaucer's works look at the subjects of lust, love and greed, there are plans to replace them with modules that are more centred around race and sexuality as part of a new curriculum that will be more "decolonised".
The move has many historians up in arms. Whilst the poet W.H Auden is quoted as saying that in order to understand one's own country, a person should have lived in a minimum of two others, they believe that people should understand what it was like to live in different time periods. This can help to shed a light on the times that they find themselves living in.
Geoffrey Chaucer is seen by many experts as the greatest poet of the Middle Ages and the father of English Literature.
And it isn't just Chaucer who some universities are planning to drop from their teaching curriculum, it is also his medieval contemporaries – they are planning to drop all literature that was written before 1500. Fortunately, William Shakespeare who was born in 1564 should still just make it – for now at least.
Chaucer led a spectacular life. In addition to his writing, he was also a civil servant, an MP, courtier and a diplomat. He had a fertile imagination and understood the human condition and the time in which he lived incredibly well, chronicling it for generations to come.
Unlike many of the time he did not write in French or Latin but in Modern English, the language spoken by the ordinary people and not those of the rich.  He was the first to make the move from Old English. This allowed him to truly capture the voice of his characters, making them as real today as they were when he first wrote about them.
Such is the place that Chaucer's writing holds in English literature that he was the first person to be buried in Poets' Corner in Westminster Abbey.
Makar Speaks Out About Racism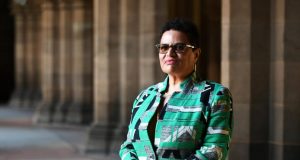 In a new documentary, the Scottish Makar, Jackie Kay has spoken out about racism she suffered as a child growing up in Scotland. Kay who is 59 was born to a Scottish mother and Nigerian father and adopted as a small child. Although she was born in Scotland, she says she didn't really feel as though she belonged until she was made Makar 5 years ago.
Speaking on Beyond Burns, she discussed the racism she encountered in school and the name calling and upset she struggled against at university because of her background.