Our final poetry news round-up of the week brings readers the story of a statue to be built in memory of the poet Samuel Taylor Coleridge. We also take a look at a Wordsworth inspired art course.
State to Samuel Taylor Coleridge to be Built Outside Church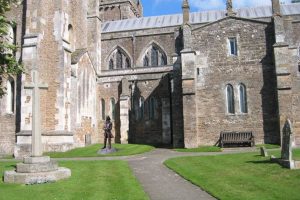 A life-sized statue honouring Samuel Taylor Coleridge is planned to be erected in the town of Ottery, in the grounds of the St Mary's Church.
Coleridge, who penned
"The Rime of the Ancient Mariner" and "Kubla Khan"
came into the world in the town in 1772.
Permission has been given by East Devon District Council to The Coleridge Memorial Trust to build the bronze statue, which they estimate will cost £100,000, to honour the poet. This will be the first statue honouring the poet that will have been built around the world.
The poet's father was a vicar in the parish, he also worked as a master at King's Grammar School. The supporting documentation for the planning application for the statue suggests that it is the town"s duty to make a nod to all the poet did for them. The statue is to be built to the south of the church, this is the area in which the poet whiled away many of his younger years in the church grounds. It will stand upon a granite plinth that will be fashioned from local Devon stone.
The Memorial Trust claimed that it had long been a wish of the town that there should be an appropriate memorial to the poet and that the churchyard, his favourite location was the preferred location.
A sculptor has already been chosen for the project, Nicholas Dimbleby and fundraising has begun, it is hoped that the statue will be ready before 2022, the 250th anniversary of the poet's birth.
Grab Some Inspiration from the Poets Garden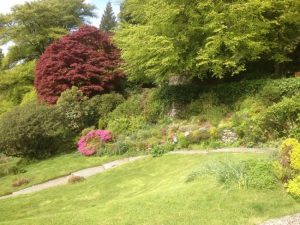 The gardens of Rydal Mount, the home of the poet William Wordsworth, are to become the setting for a weekend of expert art classes over the Easter period.
The stunning gardens, located in the heart of the Lake District, will play host to two full days of expert art tuition in a setting that provided much inspiration for the romantic poet. The gardens are in fact set out in much the same way as they were when Wordsworth himself was alive; planted following the plans that he himself had drawn up.
The weekend has been organised by the recently appointed husband and wife curator team of Rydal Mount and is bookable in advance. Due to the size of the venue places are very limited so anyone who is considering taking part is urged to book quickly as it is expected to be a very popular event.