Our final poetry news round up of the week looks at a new Sylvia Plath novella that has just been published, the Egyptian poet who has been behind bars for 300 days, and the singer who has released a poetry book.
Newly Discovered Sylvia Plath Novella Published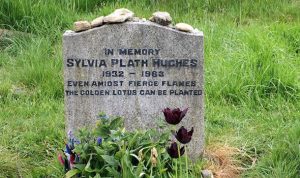 Yesterday, in celebration of their 90th birthday, the publishers Faber & Faber went ahead and published a newly discovered novella written by the poet Sylvia Plath. The short story, which is 48 pages in length, is titled "Mary Ventura and the Ninth Kingdom".
In 1952, the novella, which is written in the form of a somewhat brooding metaphysical trip on a train, was rejected by a magazine. At the time Plath was just a 20-year-old student. However, despite her youth, the novella bears all the marks of a classic work from Plath.
The reputation that Plath has in the literary world has stood the test of time and a result of this there are plenty of fans who visit her simple and rather unassuming grave. This in itself has brought some issues. Plath is buried in the Churchyard of St Thomas's in Heptonstall. Her headstone reads Sylvia Plath Hughes and over the years fans of the poet who know the poet's history have seen the use of her married name as unacceptable. Many have attempted to scratch the name "Hughes" of the stone. There are now calls being made for the stone to be relocated, and it is feared this new book could make the situation even worse.
Plath was married to fellow poet Ted Hughes for seven years however the pair were estranged when Plath took her own life. There were many allegations that during their marriage Hughes was physically abusive. The pair had two children together, but their son also took his own life in 2009.
Egyptian Poet Spends 300 days Behind Bars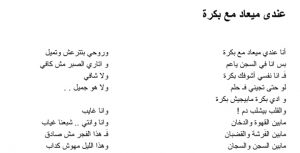 Galal El-Behairy has now spent 300 days in prison due to his poetry. He was originally sentenced in July of last year to 36 months in jail for "publishing false news" and "insulting the army". He was also fined 10,000 Egyptian pounds – roughly €480.
He was first arrested on 3rd March 2018 just a few short days after fellow Egyptian Ramy Essam released a song that used lyrics by the poet. In a separate suit, which is still ongoing, he is also accused of insulting Islam for the song lyrics. He is appealing his current sentence.
Whilst he is in prison the poet has been continuing to write poetry. There are a number of groups campaigning for his release and they are claiming that he should be released for using his creative expression to express his political views.
Singer Releases Poetry Book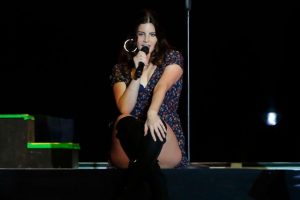 The singer Lana Del Rey confirmed at the end of December in an Instagram post that her new album was complete. Yesterday, she confirmed that not only would the next single from the LP be released on 9th January but that she would also be cancelling some of her upcoming shows. She claimed that over the last 13 months she had been working on a short book of poetry which she has now completed. She has previously teased her fans with mention of a book.