We begin the week here on My Poetic Side we look at an event the US poet laureate is taking part in and also the poet"s son who has received an MBE.
Joy Harjo To Read in Port Angeles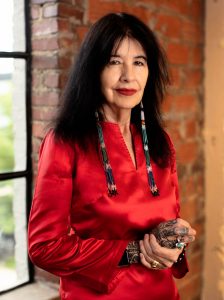 The poet laureate of the United States, Joy Harjo will be taking part in a poetry reading before conversing with students in an event that will take place on 28th January.
Harjo is the first Native American to hold the position of poet laureate which she took up in 2019. She was appointed for a second term in 2020. The students who will be taking part in this special event will be members of the First Nations Club, Peninsula College, the event will, of course, take place virtually due to the current pandemic.
Known on the international literary scene as an acclaimed poet, Harjo is also a saxophone player, a writer and a performer. She is from Tulsa and is a proud member of the Muscogee / Creek Nation. Her heritage plays a significant part in her writing. She has penned a total of nine poetry books and also a memoir.
She is a winner of numerous awards including the Jackson Prize, which is awarded by the Poetry Society of America, the Wallace Stevens Award, and the William Carlos Williams Award.
The poet is currently working on another memoir and also a commission from the New York Public theatre which will see her writing a musical play that will put southern eastern natives in their rightful place in the history of American blues and jazz. The title of the play is "We Were There When Jazz Was Invented".
Harjo performs solo and also with her band both nationally and internationally.
Poets Son Amused and Honoured by Award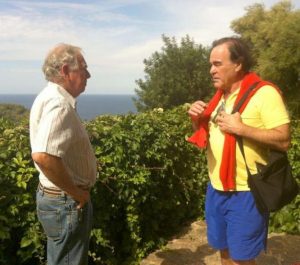 Last week William Graves, son of the late poet Robert Graves became the recipient of an MBE. An event he said he was both amused and honoured by. His father was honoured twice in his lifetime, both times turning down the honours. The first was an OBE which he was in line for when Harold Macmillan was the prime minister, the second an Order of the Companions of Honour during the time Thatcher was in number 10. Talking about the awards William said that his father did not like the idea of being in any way associated with politicians, preferring his own freedom.
Graves was, however, a recipient of the Queen's Medal for Poetry.
William Graves, who is a geologist by profession has been busy for the last 35 years promoting and maintaining his father's poetry legacy.
Robert Graves was a British writer and poet who was well known for his war poetry. He enlisted in the army at the outbreak of war and he quickly gained a reputation for his realistic writing which painted a gruesome picture of life at the front. He was injured and shipped home and during his time convalescing he met fellow poets Siegfried Sassoon and Wilfred Owen. He died in 1985 in Mallorca where he had spent most of his life following the war.